Eton Chagrin Boulevard
28601 Chagrin Blvd, Woodmere, Ohio 44122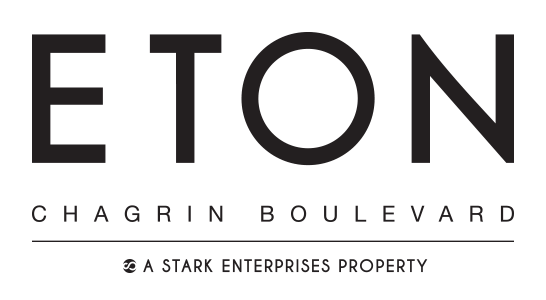 A Stark Enterprises award winning lifestyle property consisting of well-known national brands including Tiffany & Co., The Apple Store, Free People, & lululemon athletica to local one-of-a-kind specialty boutique's including Lisa Moran Ltd., Matina's Bridal and Mulholland & Sachs. Eton Chagrin Blvd is Northeast Ohio's luxury fashion district.
Eton Chagrin Blvd also offers a diverse selection of eateries. Guests are permitted to purchase and carry alcoholic beverages from any participating restaurant within the approved DORA zone.
Shopping is just the beginning as our indoor atrium is a great spot to hangout, do some work, play a few games, grab a drink, or just relax. Special events, outdoor chessboards and award-winning gardens further add to the center's unrivaled ambiance. We are located just east of the I-271/Chagrin Boulevard interchange.
*Store hours may vary
Opening Hours
Monday
10:00 am - 9:00 pm
Tuesday
10:00 am - 9:00 pm
Wednesday
10:00 am - 9:00 pm
Thursday
10:00 am - 9:00 pm
Friday
10:00 am - 9:00 pm
Saturday
10:00 am - 9:00 pm
Sunday
12:00 pm - 8:00 pm
Search for other great CuyEast Chamber Members