Subscribe and Stay Up-to-Date on Everything CuyEast Chamber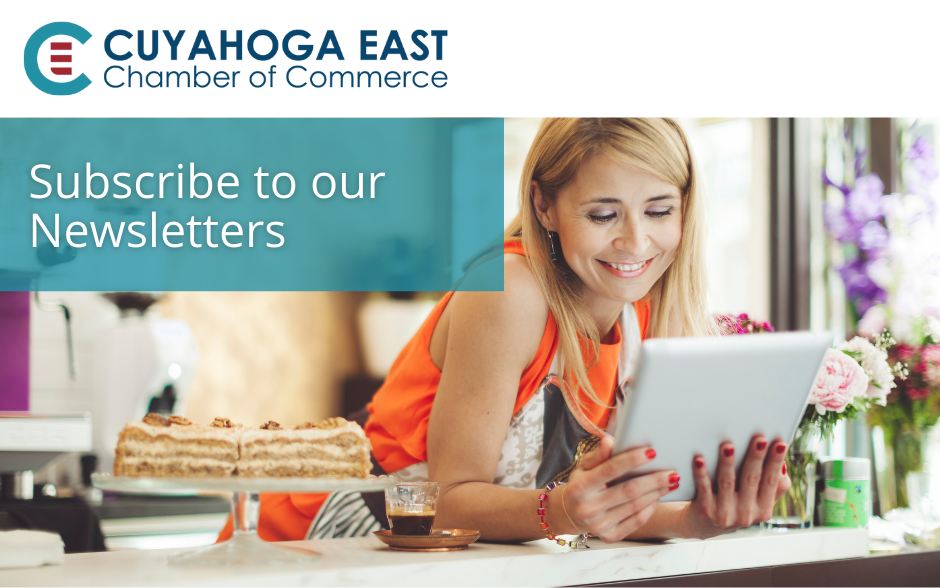 Whether you're already a member or still considering, subscribe to CuyEast Chamber newsletters and watch us grow as a Chamber of Commerce dedicated to connecting businesses across eastern Cuyahoga County. 
Subscribe today to learn about all the opportunities to be matched up with other members, host events, join or start meet-up groups, give presentations, publish content, volunteer, become a leader, be a community advocate, find deals and discounts, and much more.
Receiving the CuyEast Chamber newsletters in your inbox means more opportunities for your business to grow.
Want to learn more about CuyEast Chamber? Visit cuyahogaeastchamber.org. 
Share This Story, Choose Your Platform!
If you enjoyed reading this, then please explore our other articles below:
We're launching in 2022 as a next-generation, future-ready Chamber of Commerce. CuyEast members get more with a growing list of [...]