Welcome to the New Cuyaghoga East Chamber of Commerce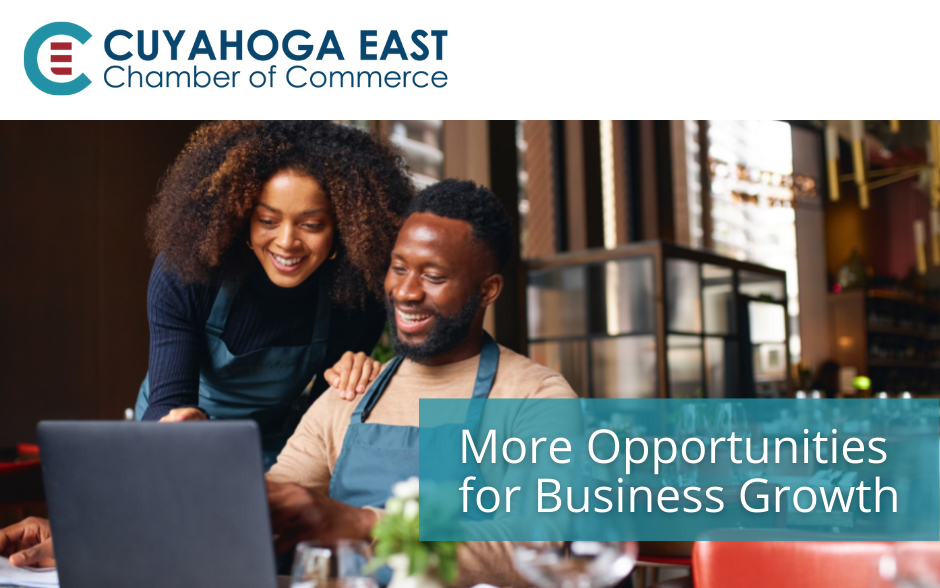 We're launching in 2022 as a next-generation, future-ready Chamber of Commerce.
CuyEast members get more with a growing list of online tools and features that allow businesses to market themselves, find resources, share knowledge, grow connections, and attract customers.
With our "LOCAL + Regional" approach, members will enjoy the advantages of networking with a broader regional base or within their local Chamber Chapter, focusing on their community brand and efforts.
CuyEast Chamber was founded solely with a mission that
supports business growth in ways relevant to today's
economic and technology-driven times.
We look forward to your feedback as we grow.
For more information about membership, volunteering, sponsorships, or organizational partnering, please email us at connect@cuyeast.org or call 216-867-8456.
Share This Story, Choose Your Platform!
If you enjoyed reading this, then please explore our other articles below:
We're launching in 2022 as a next-generation, future-ready Chamber of Commerce. CuyEast members get more with a growing list of [...]