Giving a business presentation works. Here's why.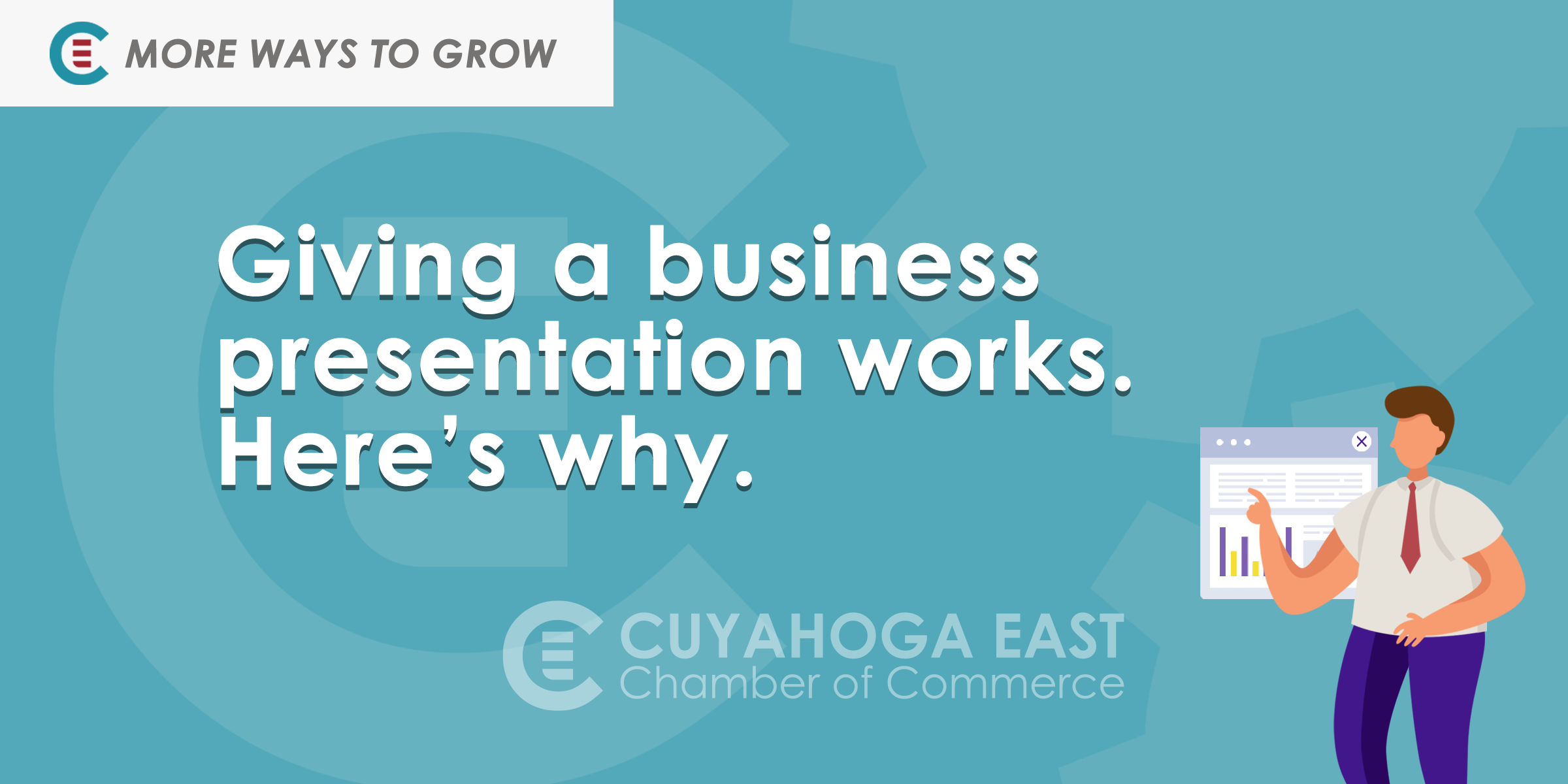 Businesses give presentations for a number of reasons, from promoting sales to training programs and workshops. A business can do a lot more with a presentation that can reach new audiences and offer valuable insights to help other organizations grow.
What can offering a presentation do for your business?


A properly prepared and interactive presentation can lead to bigger benefits than just general brand awareness.

According to Chron

, a good presentation can demonstrate professionalism and reinforce the organization's corporate image. It's one way to showcase yourself as an expert in your field, and as a thought leader within the industry.
What is it about presentations that can help you build better connections and find potential leads?


Presentations are a good way to showcase yourself as an expert in your field. 

Presentations provide opportunities for face-to-face interactions, whether they are in-person or virtual. It helps businesses reach their customers and partners on a more personal level.

Presentations make it easier for audiences to engage with you and your team. There are opportunities to give live demonstrations and request feedback from the group.

Presentations can be easily modified if changes need to be made to cater to a specific audience, or if you want to include new information.
Read the full article from Chron here.

Looking for a way for your business to offer a presentation to a new audience? 
At CuyEast Chamber, we encourage all of our members to share their valuable business expertise with others. If you're willing to present a how-to workshop, professional webinar, or training session to your fellow members, our team will help you publicize it and attract attendees. We'll promote your business presentation through the CuyEast website, emails, and social channels at no cost to you.
Ready to get started? Complete the Presentation Opportunities form here and tell us about your presentation.
Share This Story, Choose Your Platform!
If you enjoyed reading this, then please explore our other articles below:
We're launching in 2022 as a next-generation, future-ready Chamber of Commerce. CuyEast members get more with a growing list of [...]