Welcome Joe Duffy to the Maple Heights Business Leadership Council!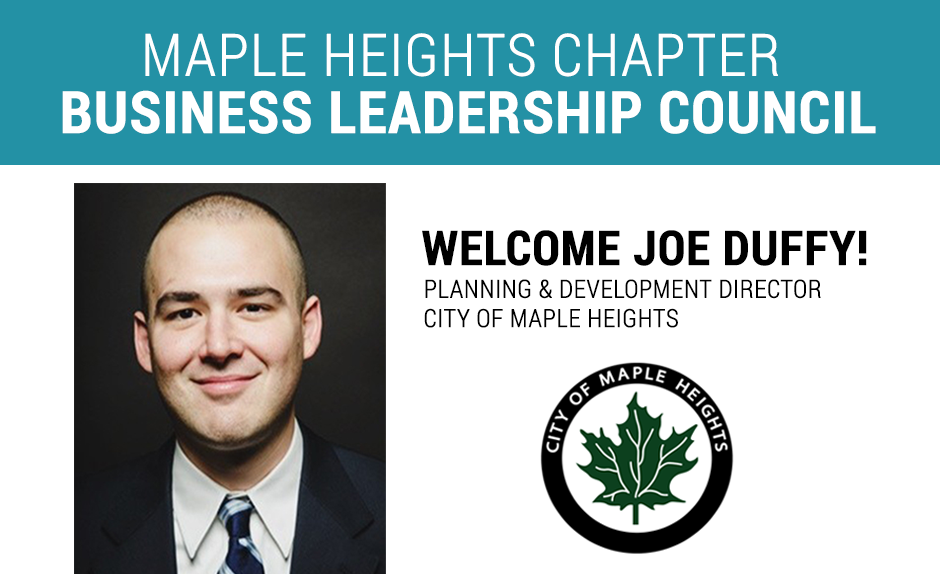 Joe Duffy, City of Maple Heights 
Volunteering as the Maple Heights chapter's first Business Leadership Council member is Planning and Development Director Joe Duffy.
"The City of Maple Heights is excited to organize a Chapter with the Cuyahoga East Chamber of Commerce," said Duffy. "Maple Heights' local business community is an inviting climate with opportunities available for all types of business owners and entrepreneurs – at any stage of implementing a business plan. Our proximity as a centrally located community in the region offers ample benefits for those considering conducting or opening a new business. The City is excited to convene our local business community, find common threads through which we can collectively accomplish goals, take care of each other, and prosper together in Maple Heights."
As a member of the leadership council, Joe's commitment will support the organization's mission, growth, and future development.
Interested in joining the Business Leadership Council for the Maple Heights Chamber Chapter? Any member with a business in the city of Maple heights can take on a Chamber Chapter leadership role! Click here to join CuyEast Chamber today.
Share This Story, Choose Your Platform!
If you enjoyed reading this, then please explore our other articles below:
With a CuyEast Sponsorship you'll benefit by unparalleled exposure and influence to a diverse audience, comprised of entrepreneurs, small [...]