10 Strategies to Accelerate Your Business Growth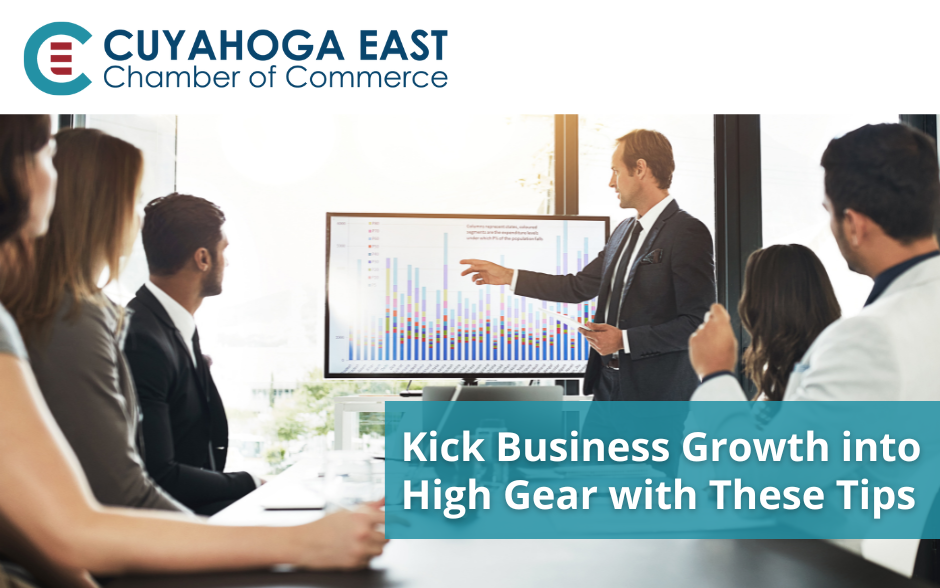 Your primary objective when starting a new business is to build your brand and begin expanding. Remind yourself that growth is a continuous process that calls for diligence, endurance, and commitment. There is no specific procedure or method to outperform other companies in the market or find quick success.
However, there are tried-and-true methods for achieving growth milestones that can propel a company to success. Let's review some of them. 
Efficient tactics for boosting business growth
Business News Daily offers these tips if you need to change your mindset or approach to business growth:
Be adaptable.

The ability to switch directions quickly in response to changes in the market can be a huge asset for your business. Test different approaches and see what works best.

Focus on the customer experience.

Customers' perceptions can make or break your business. Deliver quality experiences and products, and they'll quickly sing your praises on social media.

Invest in yourself.

In the early years, it's critical to make sure you're redirecting any revenues back into the business. Investing early and heavily will help you to grow quicker in the long run.

Always think ahead.

Planning your next step — in anticipation of all possible scenarios — is the best way to stay grounded and secure as your business evolves.

Practice corporate social responsibility.

Consumers want to buy from businesses that are passionate about causes that help make the world a better place. Whether you donate to cancer research or support a nonprofit such as a homeless shelter, look for ways to contribute meaningfully to the causes you support, and share that with your customers.

What are some tips for expanding into new markets to drive business growth?
Based on Indeed Career Advice, business expansion into a new market means growing your business by looking into related industries or niche product areas where you can succeed. A new market can help you reach a new audience, allowing your products and services to take off in a new way. Here are a few things to consider when expanding:
Review your current business model and target audiences.

This can help you identify one or more areas for improvement.

Think about future goals for your company.

Is it time to revamp the company's vision statement? It can provide you with valuable insights into potential expansion areas for the company because you can identify a product market that helps your company achieve its goals.

Research competitor markets.

Define potential markets where you have seen other similar businesses expand and find your own way to grow.

Complete market research on related product markets.

This will help you understand the types of products or services offered, the types of businesses involved, and the types of consumers who purchase from them.

Get feedback from existing customers.

Set up surveys for emails or website pop-ups that allow customers to select products or services they want to see from your company next. This can also help you confirm your new market choice.
Let's get the conversation started! Consider starting a Meet-Up group that discusses business expansion or offers entrepreneurial support. Learn more about Meet-Up Groups here.
Share This Story, Choose Your Platform!
If you enjoyed reading this, then please explore our other articles below:
With a CuyEast Sponsorship you'll benefit by unparalleled exposure and influence to a diverse audience, comprised of entrepreneurs, small [...]