Welcome Ilasha Jackson to the Maple Heights Business Leadership Council!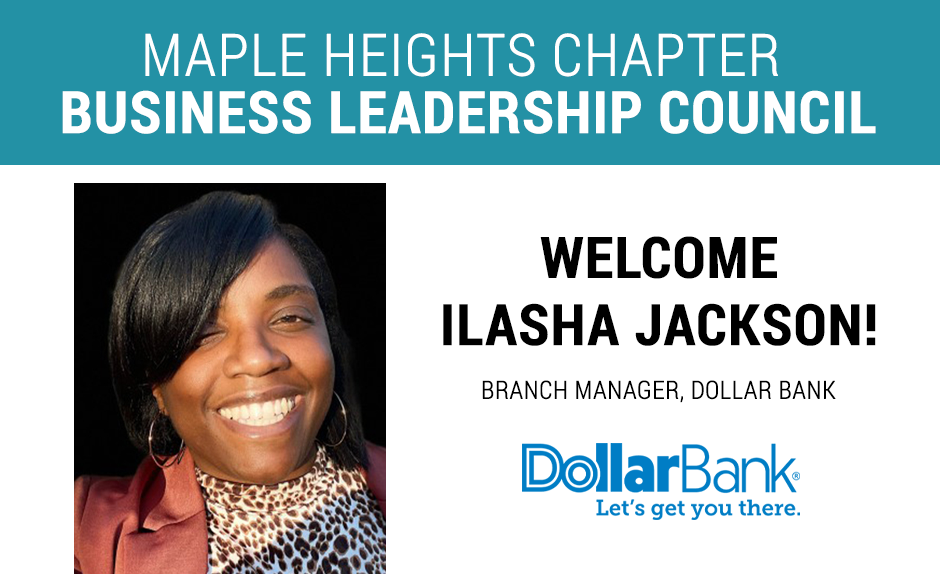 Ilasha Jackson, Branch Manager, Dollar Bank Maple Heights Branch
We welcome Ilasha Jackson as the second volunteer for the Maple Heights Business Leadership Council!
As a Northeast Ohio native and local, Ilasha has 17 years of banking experience and currently manages the Dollar Bank in Maple Heights. As Branch Manager, Ilasha works hard to help small business owners establish and grow their businesses using resources in her network.  In 2021 Ilasha turned a long-time dream into reality and began an e-commerce women's clothing retail company. As an entrepreneur, Ilasha has worked hard to develop and run the website for for B!tchy Boutique. While working to grow the clothing company and spread fashion sense, Ilasha has collaborated with many other entrepreneurs and creatives in the pop-up shop culture. Ilasha says, " I am excited to bring my passion and experience to the Cuyahoga East Chamber, Maple Heights Chapter."
Interested in joining the Business Leadership Council for the Maple Heights Chamber Chapter? Any member with a business in the city of Maple heights can take on a Chamber Chapter leadership role! Click here to join CuyEast Chamber today.
Share This Story, Choose Your Platform!
If you enjoyed reading this, then please explore our other articles below:
We're launching in 2022 as a next-generation, future-ready Chamber of Commerce. CuyEast members get more with a growing list of [...]