Congratulations to our Chamber Bright Star winner, Ilasha Jackson!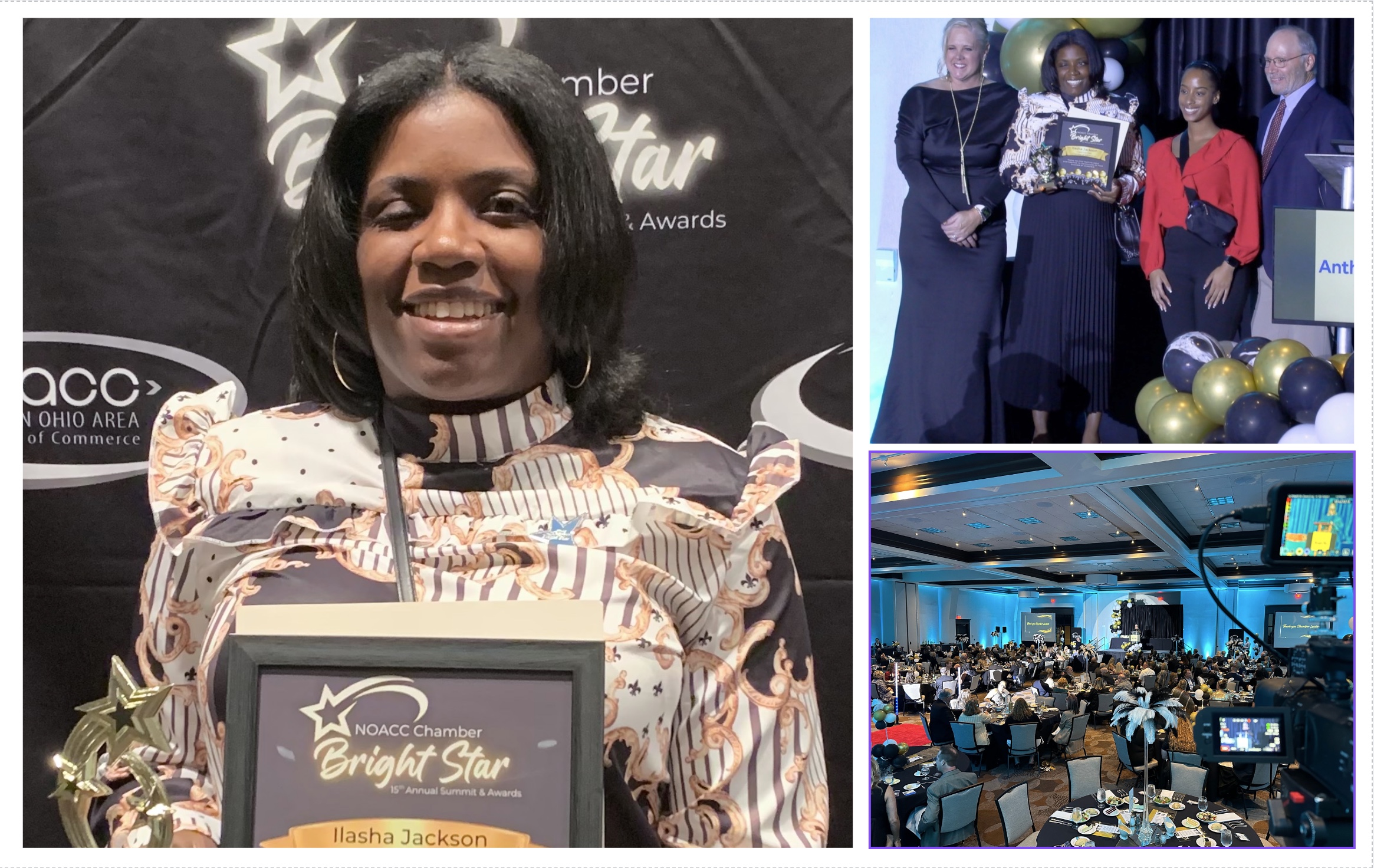 The Chamber would like to congratulate Ilasha Jackson, Branch Manager from Dollar Bank, for being this year's CuyEast Chamber's Bright Star Award Recipient at the 2023 NOACC Bright Star Award Ceremony at Sawmill Creek Resorts in Huron, OH! Ilasha is a willing volunteer and passionate about helping businesses grow. She serves on the Chamber's Business Leadership Council and was instrumental in forming the Maple Heights Chapter.
The NOACC Bright Star Award recognizes outstanding individuals who have significantly contributed to their local Chamber and community.
When asked about her experience winning this year's Bright Star Award, she quotes Sean Combs," If you dream and you believe, you can do it."
Congratulations Again, Ilasha! The Chamber is happy to have you as our 2023 Bright Star. We can't wait to continue to see your achievements with the CuyEast Chamber.
To view a gallery of photos, click here.
Share This Story, Choose Your Platform!
If you enjoyed reading this, then please explore our other articles below:
With a CuyEast Sponsorship you'll benefit by unparalleled exposure and influence to a diverse audience, comprised of entrepreneurs, small [...]