Find New Ways to Showcase Business Products and Services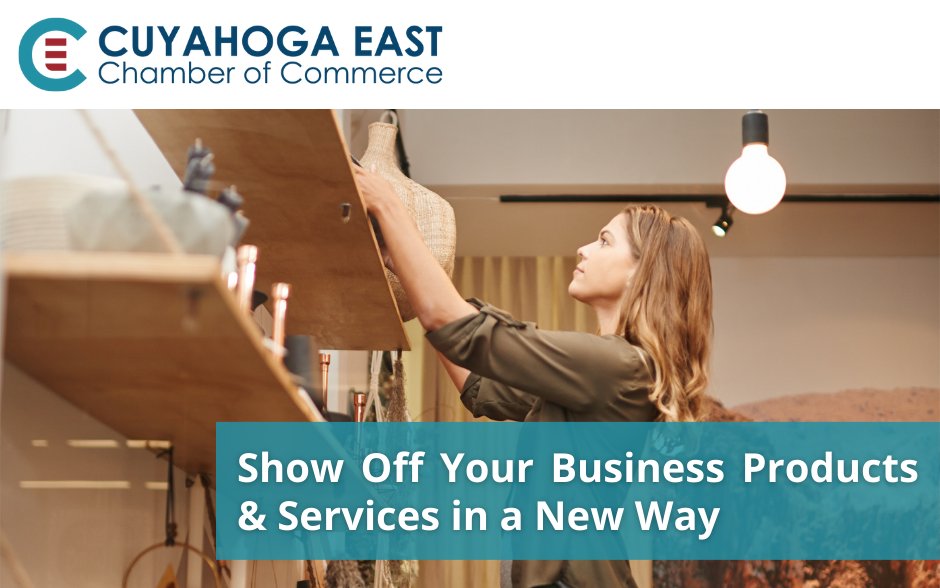 In the competitive business world of today, standing out is essential. Enter innovative methods for showcasing goods and services! 
These ground-breaking techniques engage audiences and increase brand visibility to new heights. They range from cutting-edge virtual reality experiences to interactive augmented reality demos, dynamic social media content, tailored video presentations, and strategic influencer alliances. 

Why try new ways to showcase products and services?
Unlocking success in the modern business world requires staying ahead of the curve. 
Forbes has delved into the compelling reasons why trying new ways to showcase products and services is a must for businesses today. 
New products and services need to attract attention and, therefore should be advertised properly to both current customers and your target audience. Advertising is about innovation as much as the new products are.

When crafting ads to showcase new products, copywriters and ad agencies need to look at what has been done before and do something similar enough to catch the consumer's eye, but unique enough to stand out. 

Launching new products and services give agencies a way to show off what they've learned and make the most of their creativit

y.
How can it help businesses grow?
A good online presence can make you more "discoverable" to potential new clients by increasing your visibility on the internet and social media, according to Experian.
This became crucial for many businesses during COVID-19 because they couldn't rely on the "physical space" to attract and keep new clients. Business owners immediately changed in order to develop new revenue sources. 
Two things:
Building and managing your internet presence will be essential to seizing this special chance for growth by expanding your consumer base, evaluating your data, and creating new revenue sources. 

The good news is that there are many affordable, accessible methods to accomplish so now more than ever, with the potential for a significant return on investment.
Checklist: How to showcase products and services in a new way
According to Wordstream, well-designed, brand-appropriate methods will generate positive interest, and this can then be backed up in your website, with email campaigns and posting on social media.
Offer loyal customers an exclusive preview

Your loyal customers are a key part of how to promote your product because they are most likely to not only buy it but also promote it to their networks.
Use a special introductory offer

Rather than just announcing your new product or service, you can make it available as a part of a special introductory deal. Whatever your promotion, be sure to emphasize that it won't last forever.
Run a social media contest

Social media contests are a fun, easy way of connecting with customers and bringing in more fans/followers, and prospects for your business.
Spread the word via email

Did you know that 82% of consumers open emails from businesses, and that 76% of email subscribers have made purchases from an email marketing message? Email is a fantastic channel for getting the word out about your new product/service. Plus, it makes a great incentive to get subscriber signups in the first place.
Host an event

Events not only get customers excited about your new product or service, but can also get new prospects personally engaging with you or other employees of your business—a great way to win them over as customers.
Want to make an announcement about a new product or service your business is offering? Share your news through the CuyEast website, and we'll share it across our social channels! Get started here.
Share This Story, Choose Your Platform!
If you enjoyed reading this, then please explore our other articles below:
We're launching in 2022 as a next-generation, future-ready Chamber of Commerce. CuyEast members get more with a growing list of [...]