Put the spotlight on your business story. Here's how.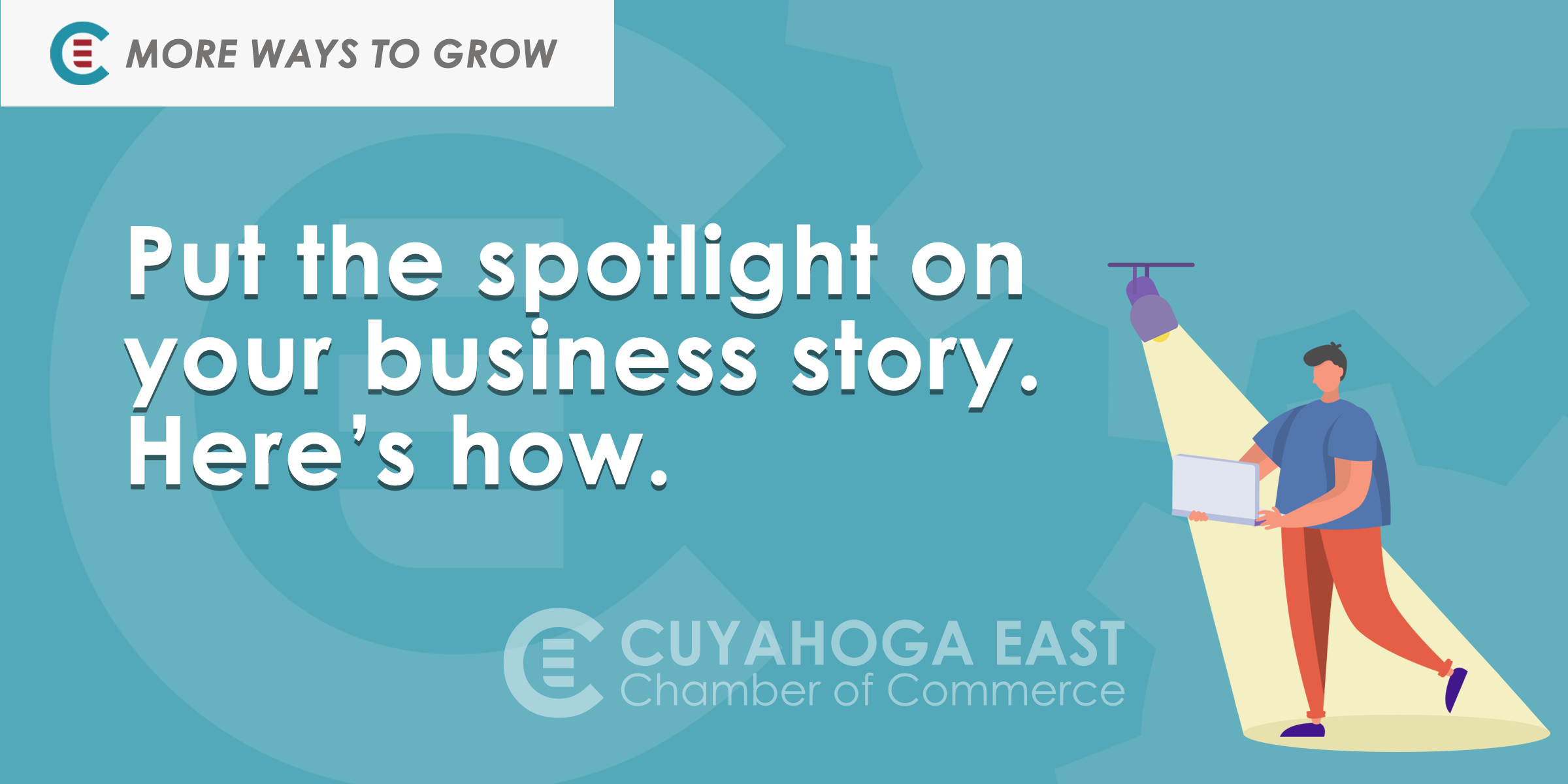 If you feel you've reached a ceiling with your press releases and blogs, there's another way you can gain exposure for your content. Using video and media outlets to spread the word about your business can help you reach a wider audience, and introduce your story to potential customers and partners.
Good storytelling will be the key to grabbing your audience's attention. Podcasts and videos are two options you can use to share your business' story and reach an audience that is interested in your products or services.
An article from SPI points out that being a guest on a podcast can help you meet new people, and share your expertise in an engaging format. 
Guests on podcasts have the opportunity to brag a little about their career journey and offer deeper insight into the values behind their business. It also gives them a chance to show their personality and be open with their commentary.
Read the full article from SPI for tips on how to find podcasts opportunities for your business.
Forbes says digital storytelling has reached new heights thanks to an increase in digital marketing efforts. Storytelling through digital mediums can help you connect with a tech-savvy audience, build trust with your customers, and can feel more authentic to straightforward sales pitches.
Click here for 5 strategies from Forbes on using storytelling in digital marketing.
As a CuyEast Chamber member, you have a prime opportunity to tell your story through digital marketing by requesting to be a Spotlight! guest. Guests get to share their business stories through video commentary they can share in emails and on social media. CuyEast will also feature the video on its website, in its weekly newsletter.
CuyEast Spotlight! guests can discuss personal journies, company stories, missions, challenges, successes, or more. Request your time in the Spotlight! here.
Share This Story, Choose Your Platform!
If you enjoyed reading this, then please explore our other articles below:
We're launching in 2022 as a next-generation, future-ready Chamber of Commerce. CuyEast members get more with a growing list of [...]