How Entrepreneurs and Consumers Can Have a Successful Small Business Saturday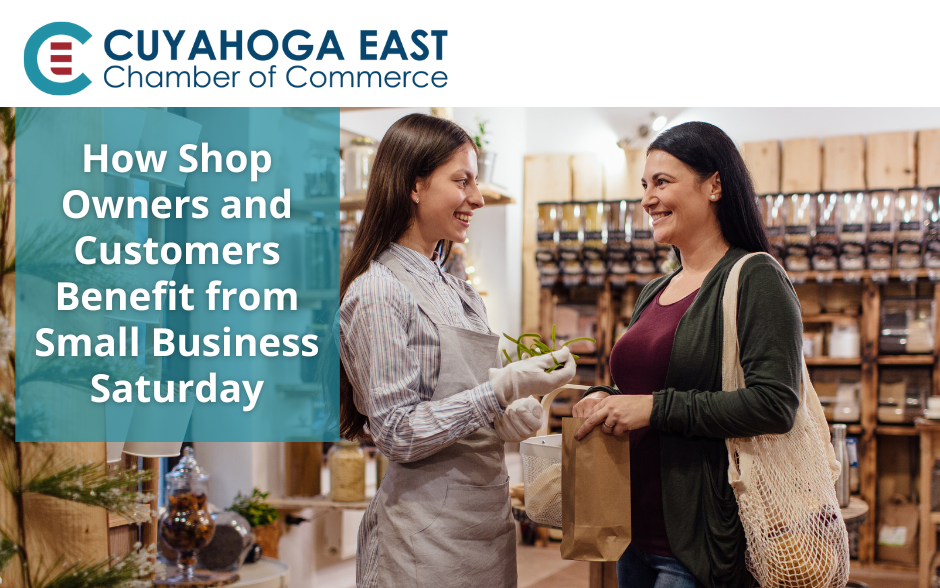 Small Business Saturday for 2022 will be recognized on November 26, which is only a few weeks away. The U.S. Small Business Administration says Small Business Saturday is a day to celebrate and support small businesses.
The special day was founded by American Express in 2010, and eventually cosponsored by SBA in 2011. Anyone interested in supporting small businesses on this day should focus on providing support for navigating, retooling, and pivoting from the effects of global supply chain and economic issues.
Helping Local Entrepreneurs with Small Business Saturday
An entire business community can benefit from consumers and entrepreneurs coming together to show support for Small Business Saturday. NerdWallet says after so many shops closed between 2019 and 2021, some surviving businesses are still struggling to stay afloat. 
NerdWallet shares some ways Small Business Saturday can benefit your business community.
Small businesses that may still have issues coming back from deferred rent payments and overdue credit card bills will appreciate your patronage tenfold.

Businesses that participate in Small Business Saturday and consumers that shop local on this day help to create jobs, retain employees, and pay local taxes. All of this helps the area's economy and business community.

Shoppers looking for deals on holiday gifts may have a better chance of finding what they want from a local shop offering discounts on Small Business Saturday. Small businesses that offer customized items or secondhand goods run into fewer supply chain issues during high-shopping seasons.
[Read more from NerdWallet here…]
Preparing a Business for Small Business Saturday
How can an entrepreneur or business owner make the most of Small Business Saturday? Just like with any special shopping occasion, a business team should do as much as it can to promote its brand and raise its influence with its target audience on a day when it may see higher shopper turnout.
Business News Daily says Small Business Saturday has seen more than $120 billion in spending since it started. According to a Groupon survey, more than 75% of American consumers plan to support small businesses in their communities on Small Business Saturday. 
Small businesses should take advantage of this celebration by getting their storefronts prepped and coming up with unique promotions to draw in more consumers. Here are some ideas from Business News Daily:
Do something special.

Offer discounts, donate a portion of your proceeds for the day to charity, host a family-friendly event, or go big and bring in a performer or artist. 
Spread the word.

Promote your special deals, activities, and happenings. Utilize the best ways to reach your audience to garner the best response including social media, print advertisements, and word of mouth.
Stock up on popular items

. If you plan to have a special on a particular item that may sell out, make sure you have enough to cover your normal holiday sales as well.
Find a partner

. Get more bang for your buck by getting together with another local small business and tag-team your promotions and specials. You can draw attention from both audiences and potentially gain new customers for each establishment. 
[Read more from Business News Daily here…]
Supporting Businesses on Small Business Saturday
Whether you're a business owner or a consumer, everyone has the opportunity on November 26 to support a small business. Take a look at these ways to show your support from Small Business Trends:
Purchase gift cards

for family and friends. You can support the business and send new customers its way.
Share online reviews

. After your own successful Small Business Saturday shopping, take some time to leave positive feedback for the shops you visited online. This can help them boost their influence in the market and draw more potential customers to the business.
Tip more than usual.

Give a little extra to help small business employees during the holidays and show you appreciate their service.
Seek out new local businesses

. Make a point to discover new shops in the area and try them out for the first time.
[Read more from Small Business Trends here…]
Support shops across Cuyahoga County this Small Business Saturday!
Share This Story, Choose Your Platform!
If you enjoyed reading this, then please explore our other articles below:
We're launching in 2022 as a next-generation, future-ready Chamber of Commerce. CuyEast members get more with a growing list of [...]