How to Grow a Restaurant Business During Year One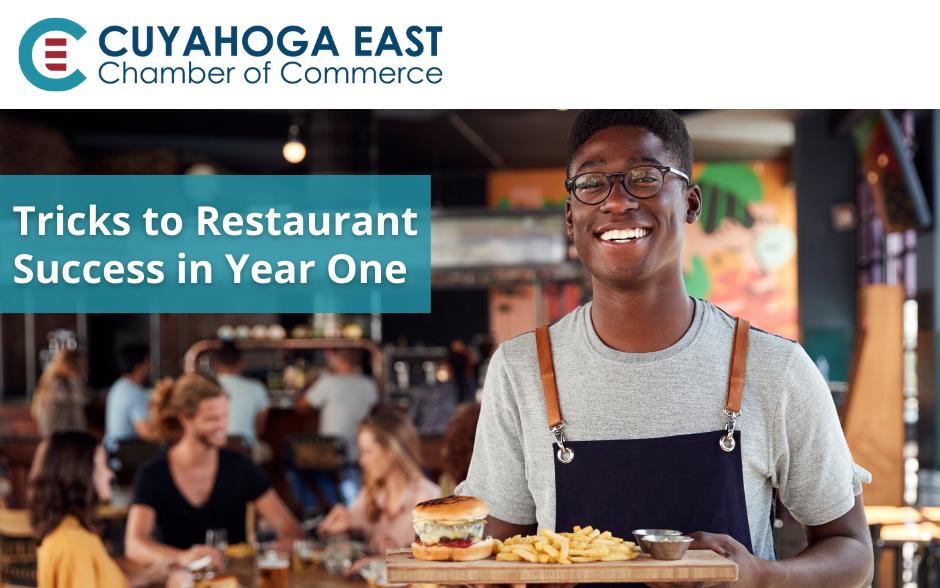 Restaurant entrepreneurs can unlock the potential of their business in its first year with well-thought-out strategies. From building a unique brand to leveraging digital marketing and delivering exceptional customer service, business owners can learn actionable tips to thrive in an industry that is extremely competitive. 
Why do restaurants fail in year one
According to The Restaurant Times, 60% of restaurants shut down within the first year of operations, and up to 80% of restaurants close their operations in the first five years. These figures may have you wondering why restaurants fail, and so often. Here's a list of top reasons why restaurants fail, and the ways to remedy the problem.
Poor Location and High Rentals

: You may be located too far from your target audience, or your ideal location may be draining your pockets dry.

Poor Customer Experience

: Know how you can deliver excellent customer service.

Poor Staff Management

: If you are unable to manage your staff, it will lead to a bad customer experience, an increase in costs, and overall dysfunction.

Poor Allocation Of Resources

: If you do not give enough attention to how many resources you need to employ in different segments of your restaurant, it will lead to mismanagement and losses.

Complex Menu

: A long all-encompassing menu may sound like the right thing for your restaurant, but it will only confuse your customers and hinder profits.

No Marketing

: Failure to market your restaurant right will make you lose out on customers.
How can you best position your restaurant in it's first year
A restaurant business can survive the tough competition from established and new players if it formulates a unique marketing plan. It must know its market niche, target customers, and competitors as well. Designhill says visual communication with your audience must be impressive and full of purpose.

Here are a few tips on how to make your restaurant business successful:
Use Social Media

One of the most effective way to promote your restaurant business is to take advantage of social media. Your potential customers are on social sites such as Facebook and Twitter.
Invest In Your Guests

This implies that you will earn your business and money by treating them with quality food and service.
Build A Dedicated Website

Remember that people will be booking tables to dine in your restaurant. They can easily do so if your restaurant features and services are available on the web.
Get A Memorable Logo

Make sure that your restaurant business is represented by a unique logo.
Do Aggressive Promotion

Aggressive promotion of your new restaurant business online or offline is crucial to get positive brand recognition.
Things to try to boost your restaurant business in year one
The Restaurant Times talks about effective tips and tricks that would help you gain an edge over the competition, and boost your restaurant sales.
Turn Your Existing Customers Into Promoters

: Your existing customers can be your most prominent advocates. Treat them well, and they will, in turn, spread the word about how good your restaurant is.

Upselling: Upselling means convincing customers to upgrade their current purchase or buy more items. Restaurant upselling is the most common strategy for restaurants to boost their profits.

Social Media Promotions:

The best way to increase your restaurant sales is by harnessing this force and making your presence felt on these platforms. It would help if you created social media pages for your restaurant.

Leveraging Online Ordering:

Many people nowadays prefer to order food home, rather than going out and indulging in a sumptuous meal. Offering online food delivery would help you increase your audience base and enable you to reach out to potential customers.
Let's continue this conversation on social! Visit our Facebook and LinkedIn to throw in your two cents on how restaurants can succeed in year one.
Share This Story, Choose Your Platform!
If you enjoyed reading this, then please explore our other articles below:
With a CuyEast Sponsorship you'll benefit by unparalleled exposure and influence to a diverse audience, comprised of entrepreneurs, small [...]