How to Make Your Business More Sustainable AND Profitable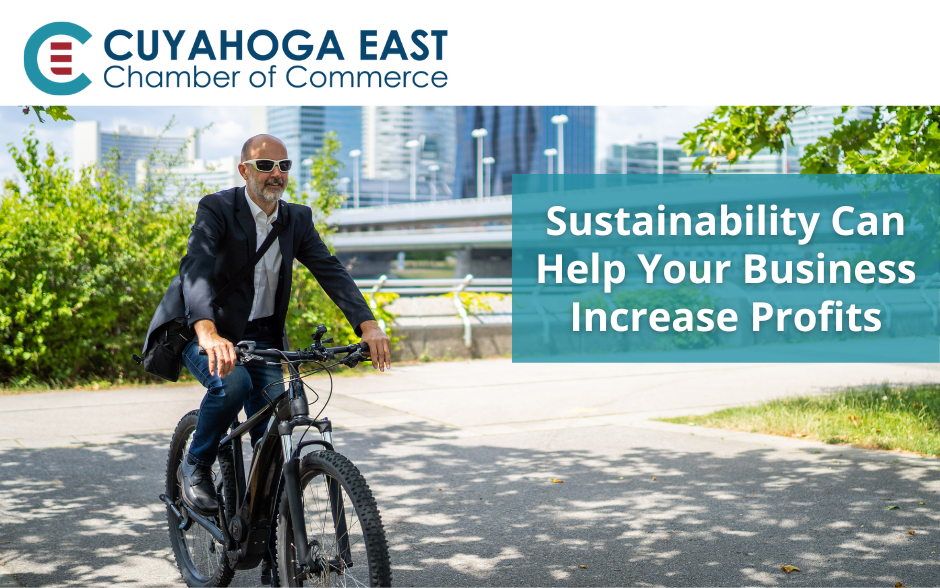 A sustainable business model comes with environmental and social security benefits. What some may not know (or believe) is that sustainability has the potential to save your business money and increase profits. Green Business Bureau says sustainability is delivering greater prosperity and putting organizations in a better position to last. 
Importance of Sustainability for Business
Green Business Bureau says sustainability in business terms means an organization with endless operations. When the ESG framework came into the mix, more environmental, social, and governance issues among businesses were highlighted. But, why is this important to businesses? Green Business Bureau listed a few ways which sustainability can present more opportunities and growth: 
It creates business value.

A 2020 study by Accenture says companies with high ratings for ESG performance saw their operating margins

more than triple

compared to those of lower ESG performers.

It meets the customers' needs.

A report from Cone Communications says 63% of Americans want corporations to drive positive environmental and social change initiatives. 

It meets investor demands.

Gartner reported in 2020 that 85% of investors consider ESG factors when making decisions. More than 70% of institutional investors are likely to divest from companies with poor sustainability models.
[Read more from Green Business Bureau here…]
Benefits of a Sustainable Business Model
How can sustainability help improve your business' bottom line? Forbes points out that sustainability for businesses is much more than just environmental programs. It also takes into account financial considerations such as affordability and driving long-term positive impacts for the business community.
Here's what Forbes says about sustainable business models and profitability:
It can lower costs

. A materiality analysis can help you identify areas in your business that can lower costs, such as less material use, less travel, and less packaging. 
Young people care

. Millennials and Generation Z have a strong connection to sustainability. Buying products from a sustainable business shows a personal expression of support for a cause that is important to them. They are also the future leaders of our workforce.

More collaborations and partnerships are formed.

A business can achieve more by working together with another entity focused on sustainability. Having like-minded partners can open doors for better opportunities. 
How to Implement a Sustainability Strategy with Your Business
Are you ready to take a few baby steps to turn your business into a more sustainable organization? Entrepreneur lists ways you can build up momentum with your team and encourage corporate sustainability action. 
Save on energy costs

: Turn off lights and devices at the end of the day.

Reduce your carbon footprint:

A remote team that works from home at least 50% of the week can save a business more than $10,000 per employee, per year. 

Compost in the office.

Trash bills can be reduced by 40% to 50% by composting.

Travel less.

This further reduces the carbon footprint, and can help you adjust your company procedure on which meetings are really needed. 
[Read more from Entrepreneur here…]
Use CuyEast Chamber online tools to add more sustainability to your business model!
Share This Story, Choose Your Platform!
If you enjoyed reading this, then please explore our other articles below:
We're launching in 2022 as a next-generation, future-ready Chamber of Commerce. CuyEast members get more with a growing list of [...]