Say Hello to Our New Team Member!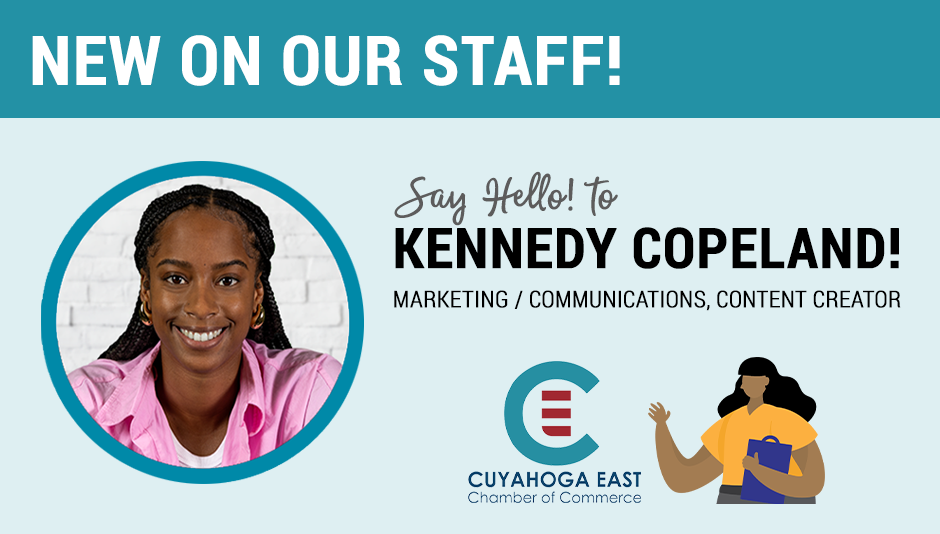 Please join us in officially welcoming Kennedy Copeland to the Cuyahoga East Chamber of Commerce in her role as Marketing Communications and Content Creator. Kennedy looks forward to using new and innovative ways of sharing information and ideas. 
Kennedy graduated from The University of Toledo, the Rockets' home, with a Media Communication degree in the Spring of 2023. During her college career, she gained experience in marketing, communication, and media through internships and work opportunities. 
We are fully confident that Kennedy will be a great addition to the Cuyahoga East Chamber of Commerce and are thrilled at the prospect of providing you, our valued members, with more opportunities to grow your business.
Once again, let's give a warm welcome to Kennedy. We can't wait to see the extraordinary things she will accomplish with us! 
You can reach Kennedy via email at kennedy@cuyeast.org.
Share This Story, Choose Your Platform!
If you enjoyed reading this, then please explore our other articles below:
We're launching in 2022 as a next-generation, future-ready Chamber of Commerce. CuyEast members get more with a growing list of [...]