CuyEast Chamber Launches New Corporate Wellness Program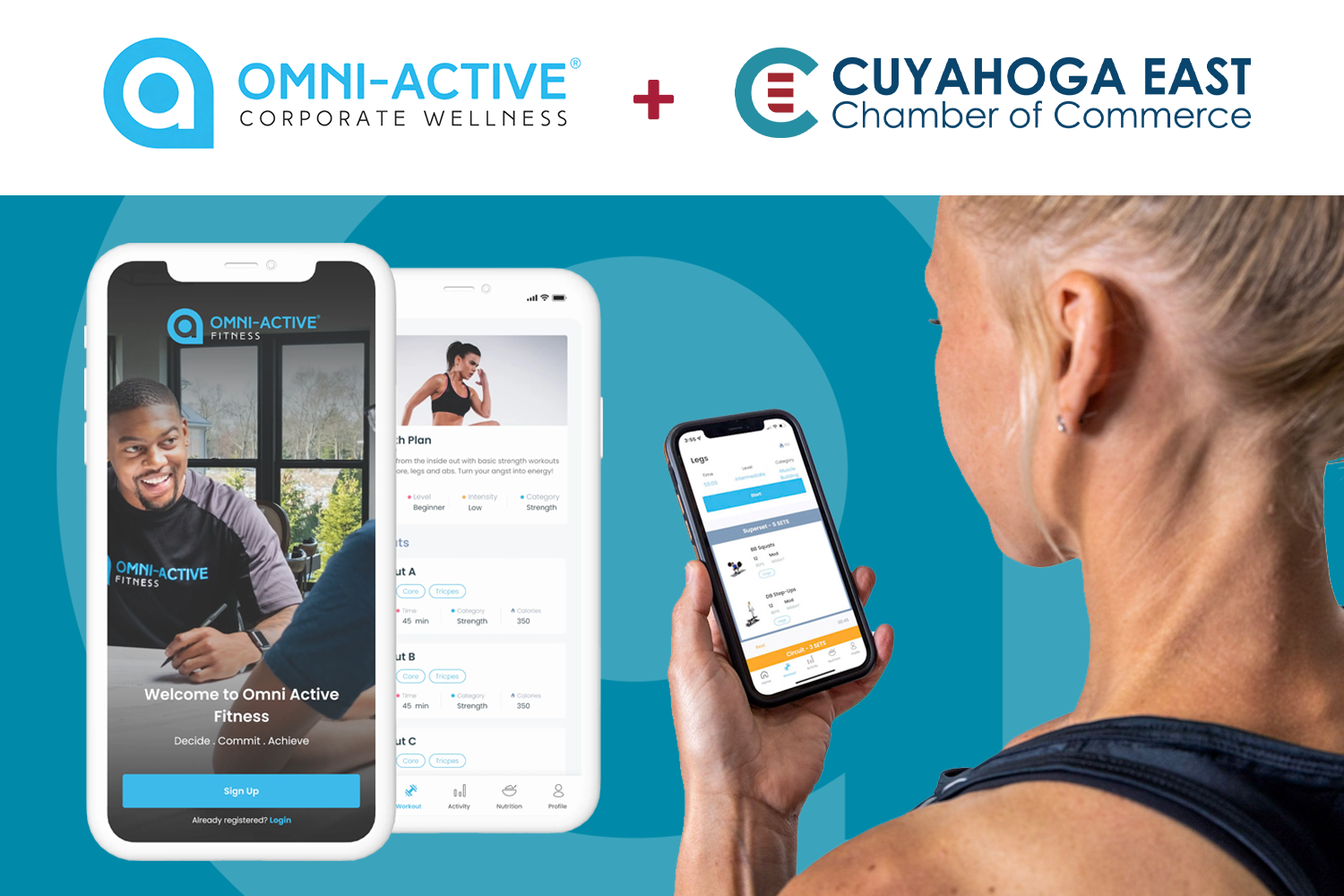 The Cuyahoga East Chamber of Commerce is excited to announce the launch of a Corporate Wellness Program for our valued members! In Partnership with OMNI-ACTIVE Fitness, member businesses and employees receive personalized training at an individual or corporate scale with deeply discounted pricing.
Program Benefits
Wellness with a personal touch
Workouts based on YOUR goals
Message your trainer
Activity tracker
Progress tracking
Nutrition guidance
Daily trivia
Leaderboard
As the largest healthcare purchasers, employers have a unique responsibility to offer leadership in workplace wellness and health promotion. That's why this partnership aims to provide a stress-free approach to prioritizing physical activity and exercise. Regular physical activity has been shown to improve workplace engagement and productivity, making employees more motivated, focused, and perform better.
Learn more about the new Corporate Wellness Program here!
Share This Story, Choose Your Platform!
If you enjoyed reading this, then please explore our other articles below:
We're launching in 2022 as a next-generation, future-ready Chamber of Commerce. CuyEast members get more with a growing list of [...]