New Members Join the CuyEast Chamber!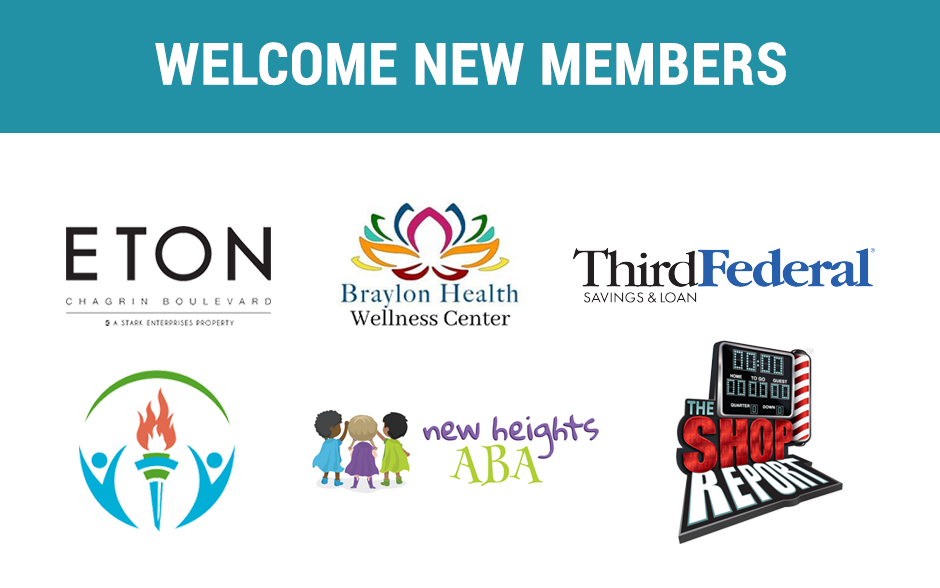 The Cuyahoga East Chamber of Commerce is excited to welcome six new members: 
Passionate about providing high-quality services, New Heights ABA is an established Northeast Ohio therapy clinic that serves children diagnosed with autism living in Cuyahoga and surrounding counties.
Braylon Health Wellness Center is a Community Behavioral Health agency founded in Cleveland, Ohio, that provides counseling, therapy, case management services and primary care to individuals and families.
786 Media LLC is the creating force behind The Shop Report, a sports commentary podcast from a barbershop perspective.
Third Federal Savings and Loan
The Mayfield Heights Branch of Third federal Savings and loan offers lower mortgage rates, higher savings yields, simple, straight-forward products and exceptional, human-touch customer service in the world of banking.
A Stark Enterprises award winning lifestyle property consisting of well-known national brands including Tiffany & Co., The Apple Store, Free People, & lululemon athletica to local one-of-a-kind specialty boutique's including Lisa Moran Ltd., Matina's Bridal and Mulholland & Sachs. Eton Chagrin Blvd is Northeast Ohio's luxury fashion district.
Torchlight Youth Mentoring Alliance
Torchlight Youth Mentoring Alliance fosters the development of youth to reach their highest potential as responsible, adaptable, caring adults by providing a quality volunteer mentoring relationships an educational programs.
Ready to become a member of CuyEast Chamber? Click here to join today!
Share This Story, Choose Your Platform!
If you enjoyed reading this, then please explore our other articles below:
We're launching in 2022 as a next-generation, future-ready Chamber of Commerce. CuyEast members get more with a growing list of [...]