The Village of North Randall's Village Hall Ribbon-Cutting!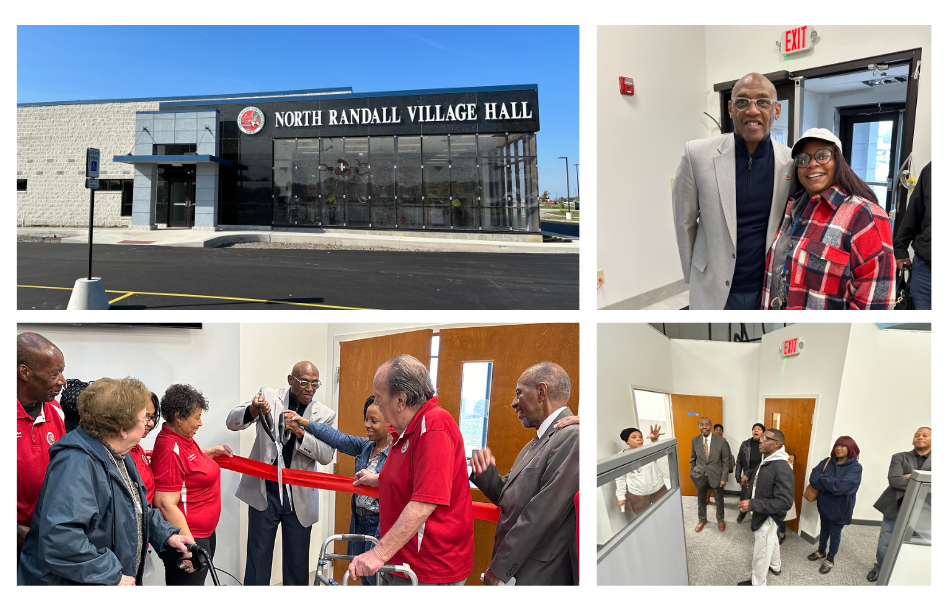 The Cuyahoga East Chamber of Commerce congratulates The Village of North Randall on its new Village Hall. The ribbon-cutting was held on October 14th and was well-attended by North Randall residents, businesses, and other local city mayors, including The Village of Woodmere's Mayor Ben Holbert, Mayor Blackwell from The City of Maple Heights, and Mayor Flecher Berger from The City of Bedford Heights.
The ribbon-cutting was followed by a few words from Mayor Flecher Berger and the Village of North Randall's council members. Afterward, we enjoyed a live band, great food, and a walk-through tour of the new space for all attendees.
"The square footage of our new Village Hall is 19,492 ft.², and the anticipated move-in will be sometime in December 2023." says the Mayor David Smith.
Pictured with Mayor Smith (top right corner) is chamber member Raquel Crawford, R C Insurance Agency, located in North Randall.
We celebrate Mayor Smith's and The Village of North Randall's next step to building community success and its new journey.
To view a gallery of photos, click here.
Share This Story, Choose Your Platform!
If you enjoyed reading this, then please explore our other articles below:
With a CuyEast Sponsorship you'll benefit by unparalleled exposure and influence to a diverse audience, comprised of entrepreneurs, small [...]