Did you know today is Improve Your Office Day?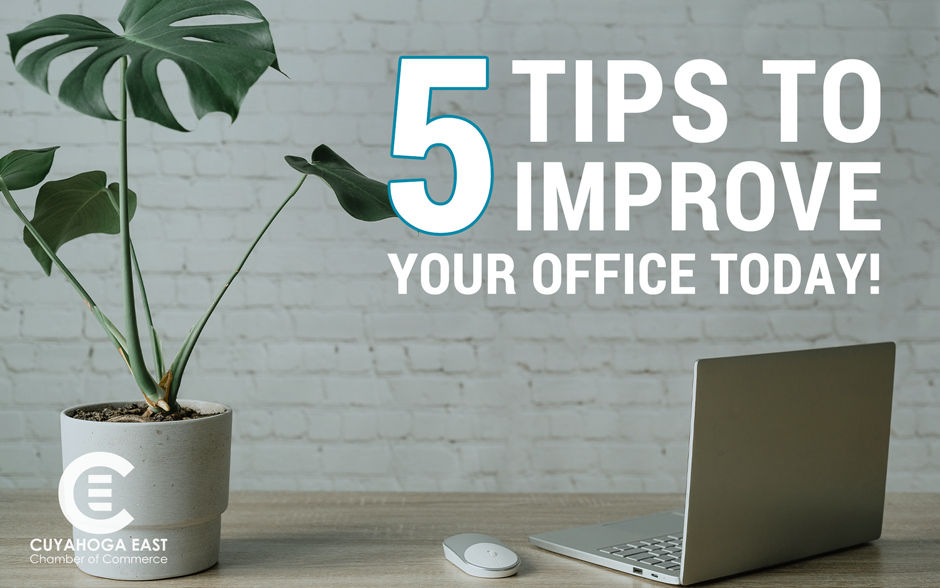 Did you know today is Improve Your Office Day? 
Today is when it's out with the old and in with the new to improve your workspace. Improve Your Office Day, celebrated each year on October 4, is all about tidying up and boosting productivity in your work area. It's also a chance to lift the mood if your office needs it. Quick history lesson: The idea of an office goes way back to medieval times, where monks had a special room just for writing. Fast forward to the 18th century, and the East India Company set up formal offices to manage their new territory in India. Offices have changed a lot since then in terms of design and size, but they're still usually in a specific building. Read the whole story about offices and the history of Improve Your Office Day here.
What are you doing to improve your office? Here are five tips you can use today.
Declutter Desk: Clear out old papers and junk. Keep what you need.
Add Plants: A small plant can freshen the air and lift your mood.
Better Lighting: Swap out dim bulbs for brighter, energy-efficient ones.
Organize Cables: Use cable organizers to keep cords neat and out of the way.
Personal Touch: Add a photo or a piece of art that makes you happy.
We'd love to see what you've done to improve your office. Send a photo to Kennedy@cuyeast.org, and we'll share it in our next newsletter.
Share This Story, Choose Your Platform!
If you enjoyed reading this, then please explore our other articles below:
With a CuyEast Sponsorship you'll benefit by unparalleled exposure and influence to a diverse audience, comprised of entrepreneurs, small [...]