5 Acts of Kindness for National Boss's Day!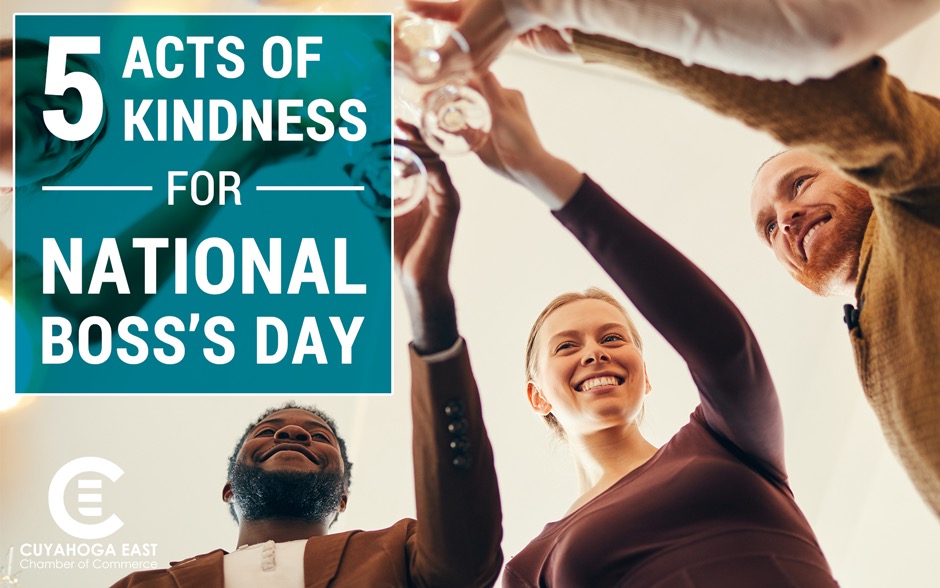 Get Ready for National Boss's Day! 
October 16 is Boss's Day. It's a time to thank those who give us jobs. Give them a nod or a small gift to show you care. Read more about the history of National Boss's Day here.
What are you doing to show your boss appreciation? Here are five acts of kindness you can do!
Coffee Run: Grab their favorite coffee or tea in the morning.
Desk Cleanup: Tidy up common areas or even their desk if they're cool.
Lunch Treat: Order or bring in lunch for them. Nothing fancy, just what they like.
Task Help: Take a small task off their plate for the day.
Thank-You Note: Write a short note that says why you appreciate them. Keep it natural and straightforward.
We'd love to see what you've done to improve your office. Send a photo to Kennedy@cuyeast.org, and we'll share it in our next newsletter.
Share This Story, Choose Your Platform!
If you enjoyed reading this, then please explore our other articles below:
With a CuyEast Sponsorship you'll benefit by unparalleled exposure and influence to a diverse audience, comprised of entrepreneurs, small [...]