WF Hann & Sons, Providing Top-notch Services for Over 115 Years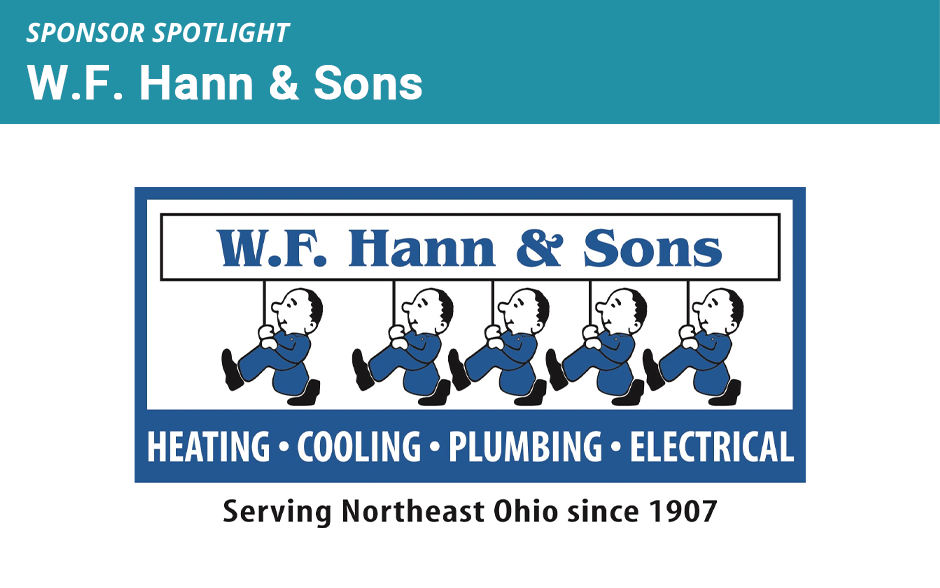 W.F Hann & Sons has provided heating, cooling, and plumbing throughout Northeast Ohio since 1907 and are celebrating over 115 years in business. With a factory-trained and certified team of technicians, they are dedicated to providing top-notch services to both residential and commercial customers.
Their commitment to excellence is reflected in the numerous awards they have received, including the prestigious Carrier Presidents Award for 9 consecutive years. They have also been recognized by the Cleveland Plain Dealer as a Top Workplace for 8 years in a row.
W.F. Hann & Sons is dedicated to giving back. "As a company, we believe in giving back to the community that has supported us for over a century," said W.F. Hann President Karen Johnson.  "That is why we actively participate in charitable initiatives like Heat and Plumb the County, the Cleveland Food Bank, and Christmas to a Family." W.F. Hann also supports various school functions and community events throughout the year to show their care for their customers and their community.
Thank you, W.F. Hann for being a CuyEast Chamber Sponsor! We appreciate your ongoing support as we continue to help businesses grow in our region.
–
Key contributors and Chamber sponsors stand out for their support in the growth of a healthy business environment in our communities and region. We take this time to recognize their integral part in making a difference in the success of our mission and vision for business growth. We are grateful for their support, and we invite you to get to know them. Visit cuyahogaeastchamber.org/key-contributors for a full list.
Share This Story, Choose Your Platform!
If you enjoyed reading this, then please explore our other articles below:
We're launching in 2022 as a next-generation, future-ready Chamber of Commerce. CuyEast members get more with a growing list of [...]