Giving customers deals & discounts still works. Here's why.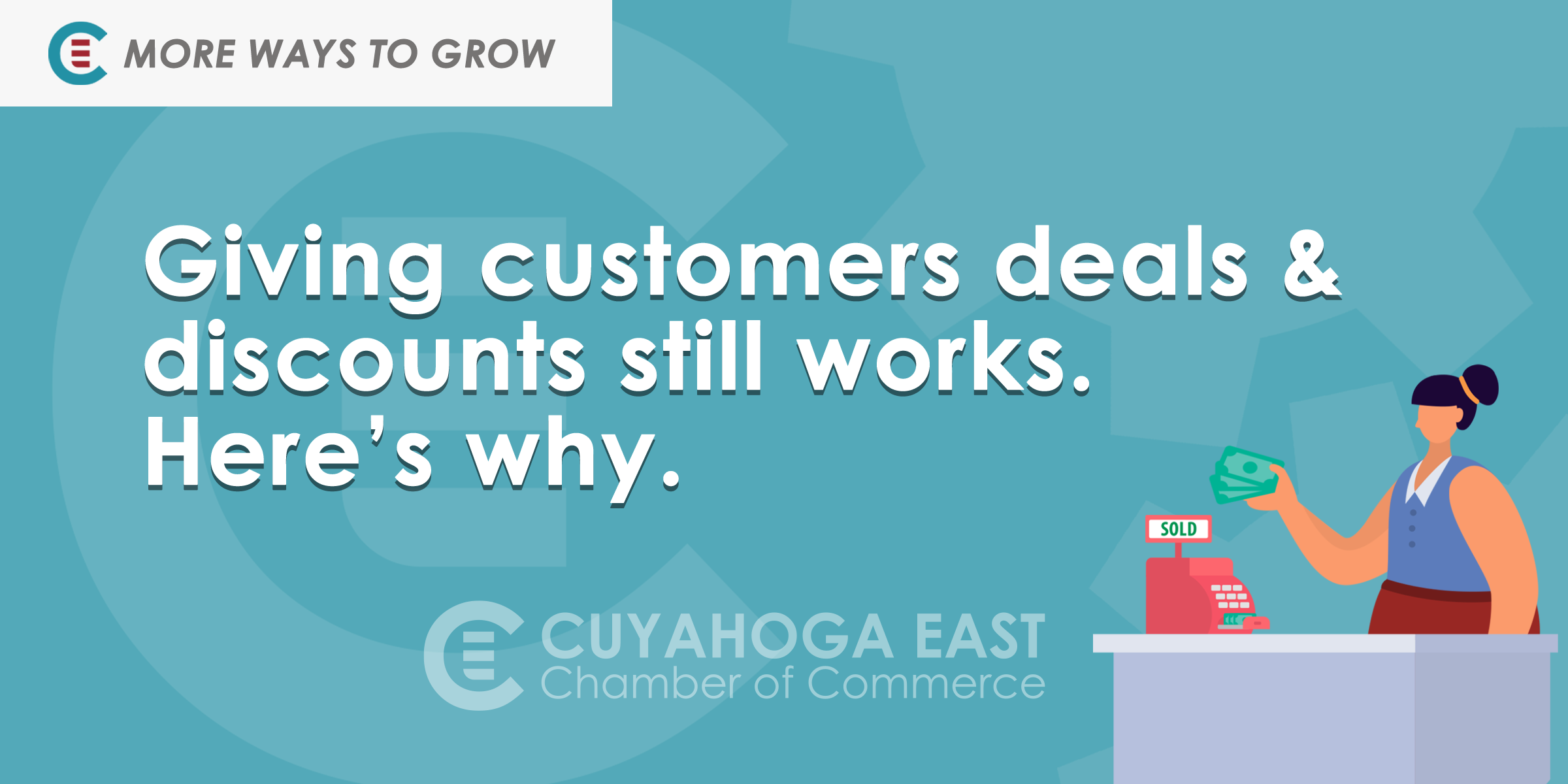 One way to retain your customers and keep them engaged with your products is by offering regular deals and discounts. Special offers drive customers to your business, generating more revenue and raising awareness for your products and services.
Investopedia shared these reasons why coupons are still a draw for customers:
Coupons can be an outlet to introduce new products and encourage customers to try something different.

Coupons can create loyalty with your existing customers by using discounts as rewards for repeat support of your business.

Coupons are good content to use on your social media business pages. You can reach new audiences and build stronger relationships.
Coupons are just one way to offer deals and discounts to your customers. According to HubSpot, seasonal discount pricing, free shipping, and paid subscriptions offer your customers more benefits that make dealing with your business more appealing.
Try one of these ideas from Drip if you're looking to start a new deal or discount campaign:
First-time customer/new visitor offer

Loyalty program for repeat customers

Early-bird discounts for new products

Reward existing customers for referrals

Send a special offer to event attendees
Remember, choose the deals and discounts you offer wisely. Offering discounts is a strategy to help you boost your business, but it can also cost your business to promote the deals you have available. With a little research, you can discover free resources to use for sharing your discounts online.
Start with CuyEast Chamber! Our team can help you gain valuable exposure for your business by promoting your Deals & Discounts and services through the CuyEast Chamber website, email newsletters, and social media.
Click here to complete a simple form and start promoting your Deals & Discounts today!
Interested in current deals listed on the CuyEast Chamber website? Take a look!
Share This Story, Choose Your Platform!
If you enjoyed reading this, then please explore our other articles below:
We're launching in 2022 as a next-generation, future-ready Chamber of Commerce. CuyEast members get more with a growing list of [...]