How Passive Income Can Generate Additional Revenue for Your Business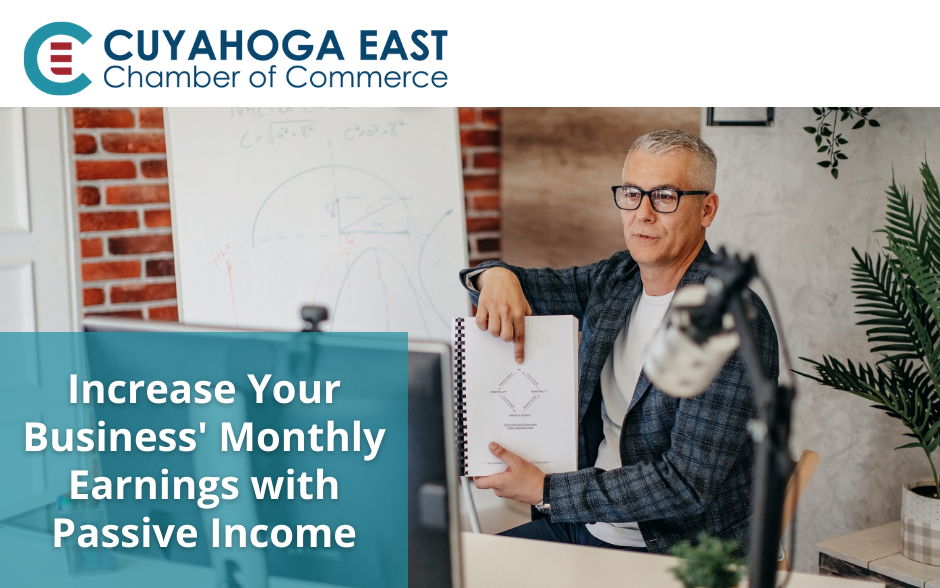 Looking to bring in a little extra cash each month? Find out how passive income can give your business a boost in revenue.

Some small business owners find ways to fund their companies with passive income. Passive income, according to SquareUp, is income generated from a course other than your regular, active business. These can be investments, side jobs, or event property.
Anyone interested in passive income should know there is typically some sort of nominal financial investment on your part and a little time is needed to get started. The best part is that once everything is in place, there is little effort you need to put in to keep the cash flow going. 
How does a business owner earn passive income?
There are several creative ways for a business owner to generate a bit of extra revenue on the side. Buying property and renting it out is a popular way for anyone to make passive income. For small business owners, blogging, affiliate marketing, online retail, podcasting, and offering online courses can help boost your business and add a significant increase to your monthly financial gain. 
What are some ideas for small business owners to generate passive income?
Shopify shared 30 different solutions that can lead a business owner to extra income without much effort. Here are some of the top suggestions:
Sell digital products

: This includes selling downloadable or streamable files including PDFs, ebooks, templates, audio recordings, and more.

Teach online courses

: More people are interested in being able to learn on their own time. Offer an online course or tutorial you can put together as a PDF or presentation that can be downloaded and viewed whenever.

Blog about industry-related topics

: If you create quality content and promote it through your social platforms, you can build a blog that generates revenue. Earn passive income from blogging by selling affiliate products, creating sponsored posts, sell your own products, or run ads with Google.
Find 27 more ideas from Shopify here. 
How can I use my small business' physical space to generate passive income?
Do you have a storefront or office that is frequented by visitors? The U.S. Chamber says passive income can also be generated from vending machine sales, office rentals, and storage rentals. 
You can help other businesses find affordable locations to hold conferences or small gatherings, and you can make more connections to people who may need additional office or storage space. 
Did you know you can write industry-relevant blogs for the CuyEast Chamber website and we'll share them through our email newsletter and social channels? CuyEast Chamber members can send up to 12 blogs a year, and if you send them in advance it has the potential to lead you to generate passive income for your business.
Spread awareness about your business and services. Share your news with us here.
Share This Story, Choose Your Platform!
If you enjoyed reading this, then please explore our other articles below:
We're launching in 2022 as a next-generation, future-ready Chamber of Commerce. CuyEast members get more with a growing list of [...]