Managing Cash Flow Challenges for a Startup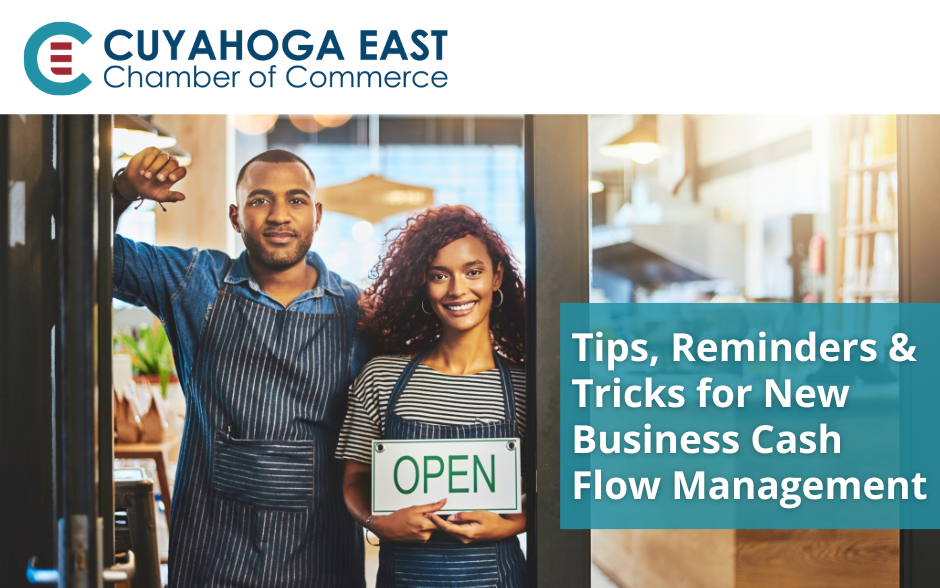 Cash flow management is crucial for running a successful startup. As an entrepreneur, effectively managing the inflow and outflow of cash is essential to ensure smooth operations, meet financial obligations, and sustain growth. Continue reading to explore the difficulties in controlling cash flow in a startup and how to set yourself up for success.
Common cash flow management challenges for startups
Forbes points out that new entrepreneurs with startups may find managing cash flow challenging, especially when predictions are based on quarterly estimates rather than a previous year's hard data. Here's a list of what could go sideways:
Bookkeeping Errors: If your bookkeeping isn't in check, you're going to have tons of problems down the road. It will be a huge weight of stress on your shoulders when you can't figure out where you went wrong and why the numbers aren't adding up.

Overspending: Overspending on lunches for business meetings, software, office equipment, advertising and more is really easy if you're flying by the seat of your pants.


Lack Of Financial Goals: Too many startups fail because they spend a lot at the beginning of the venture and end up with nothing before they've even hit a milestone. That's why carefully estimating how much you believe your startup will spend is critical.
Tips on how to manage cash flow
Business News Daily says the most important aspect of managing cash flow is to monitor it constantly. Know how much money your company is taking in as well as how much of that money you have on hand to use. Remember these bits of helpful advice:
Don't wait to send invoices. A key reason cash flow matters is that it distinguishes between invoices you've sent and invoices that have actually been paid.

Adjust your inventory as needed.

Check your inventory to identify items that aren't selling well. Products harming your cash flow need to go so you can make room for the ones that are bringing in revenue.

Borrow money before you need it.

The best time to solve a cash flow problem is before it happens. If your business is running smoothly or is in the beginning stages of production, now is the time to borrow money.

Reevaluate your business operations.

Continually review your cost structure to find efficiency gaps and implementations that can be modified to increase savings. 
Financial tools and tech to streamline cash flow management
The Unleashed Inventory Management Software says accessible cash flow is the lifeblood of any product business. Without it, you risk losing employees, assets, growth opportunities, and most importantly, customers. Here are a few useful cash flow management tools to help you get a better handle on your business' financial health.
Any advice to share on cash flow management for new business owners? Visit our Facebook and LinkedIn to continue the conversation.
Share This Story, Choose Your Platform!
If you enjoyed reading this, then please explore our other articles below:
We're launching in 2022 as a next-generation, future-ready Chamber of Commerce. CuyEast members get more with a growing list of [...]