Tips and Tools for Tracking Your Business Expenses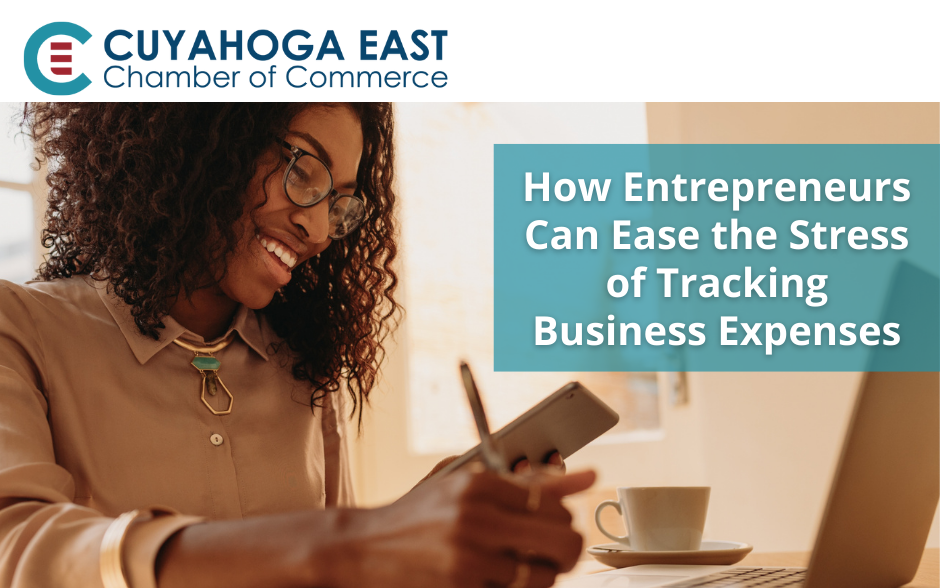 Tools and guidance to help your small business keep track of its annual expenses.

Small business owners need to know how to track their expenses. It not only helps to simplify their finances, but it can also make life much easier come tax time. Wrike reports that 82 % of small businesses fail because of poor cash flow management. When a company doesn't know how to track its expenses, it can run into trouble trying to pay staff salaries, vendors, utility bills, and more. 
Why should small businesses keep better track of their expenses?
Here's what Wrike says about tracking business expenses:
Owners are more aware of how cash is spent every month.

Owners can avoid paying unnecessary taxes.

Employees can be motivated by expense reimbursements. 

Owners will have a better visual of the business' profitability.

Owners can avoid being late on bills and being low on cash.
Read the full article from Wrike here.
How can small business owners easily track expenses?
In 2022, there's an app for almost everything, and managing business expenses has been shown to be a popular application amongst small business owners. An article from Forbes says money management apps help owners to keep track of receipts, organize costs into categories, and have the ability to integrate with accounting software.
Here are the top five business expense tracking apps named by Forbes:
Best Overall Pick: Zoho Expense
Best for Global Expenses: Rydoo
Best for Virtual Expenses: Emburse Certify
Best for All-in-One-Accounting: QuickBooks Online
Best for Freelancers: Freshbooks
Click here to take a close look at the top five and more popular expense tracking app recommendations from Forbes.
What's a simple way to track small business expenses?
If you're an entrepreneur that's not ready to throw all your finances into an app, there are simpler methods to keep track of your business expenses. Start off with an excel or Google Sheet and make a few columns that can hold the most important information about the things you purchase for your business. Xendoo shares what expenses are most important for you to keep track of for your business:
Advertising and marketing

Auto expenses, including mileage and repairs

Merchant Fees

Payroll and taxes

Software and professional development tools

Office rent or lease
Download a free small business expense tracker template from Xendoo here.
Are you looking to hire the services of a local accountant or financial firm? WHACC can assist with match ups that can help you grow your business and make connections with other local entrepreneurs. Fill out our Match-Ups form here.
Share This Story, Choose Your Platform!
If you enjoyed reading this, then please explore our other articles below:
We're launching in 2022 as a next-generation, future-ready Chamber of Commerce. CuyEast members get more with a growing list of [...]