How Flexibility Can Save Your Business Money and Time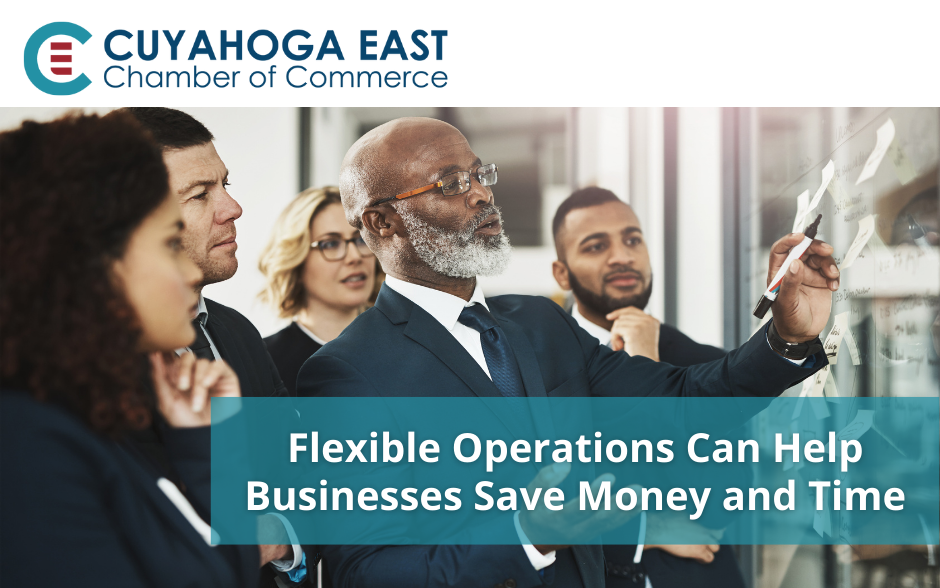 Small businesses that operate on flexible schedules can cater better to individual employee needs. Indeed says workplace flexibility only works if both employees and employers learn to adapt to changing circumstances. So, how can businesses use the benefits of flexibility to grow?
How can flexibility grow your business?
According to Capital on Tap, small businesses can benefit from flexible processes by having fewer people in the decision-making chain, which is not as possible within bigger corporations. Small businesses can be more productive and get more done when feedback is kept in smaller circles. At times, it can be more logical to test out new products and ideas with small businesses that can shift back and forth with ease.
Capital on Tap also says:
Flexibility in a crowded market can help you gain a competitive edge over the competition.

Flexibility helps you meet customer needs more directly, and a personal touch can be more appealing to new potential customers.

83% of employers say moving to a flexible remote work schedule has been successful for their business.
Ways for your business to embrace more flexibility
An article from American Express says niche businesses are finding out they can be more flexible for less operating costs:
Boutiques can use ​​outsourcing as a more affordable means of labor for some businesses.

Small businesses can consider more flexibility with pricing, offering subscription, hourly, or tiered plans that can fit any budget.

Sometimes, lower price points can attract new customers who are willing to spend more than usual.
[Read the full American Express article here.]
How does your business embrace flexibility? Have you found a way to save money or time? Share your thoughts with us on Facebook and LinkedIn.
Share This Story, Choose Your Platform!
If you enjoyed reading this, then please explore our other articles below:
We're launching in 2022 as a next-generation, future-ready Chamber of Commerce. CuyEast members get more with a growing list of [...]