Do you own commercial property for your business? This may interest you.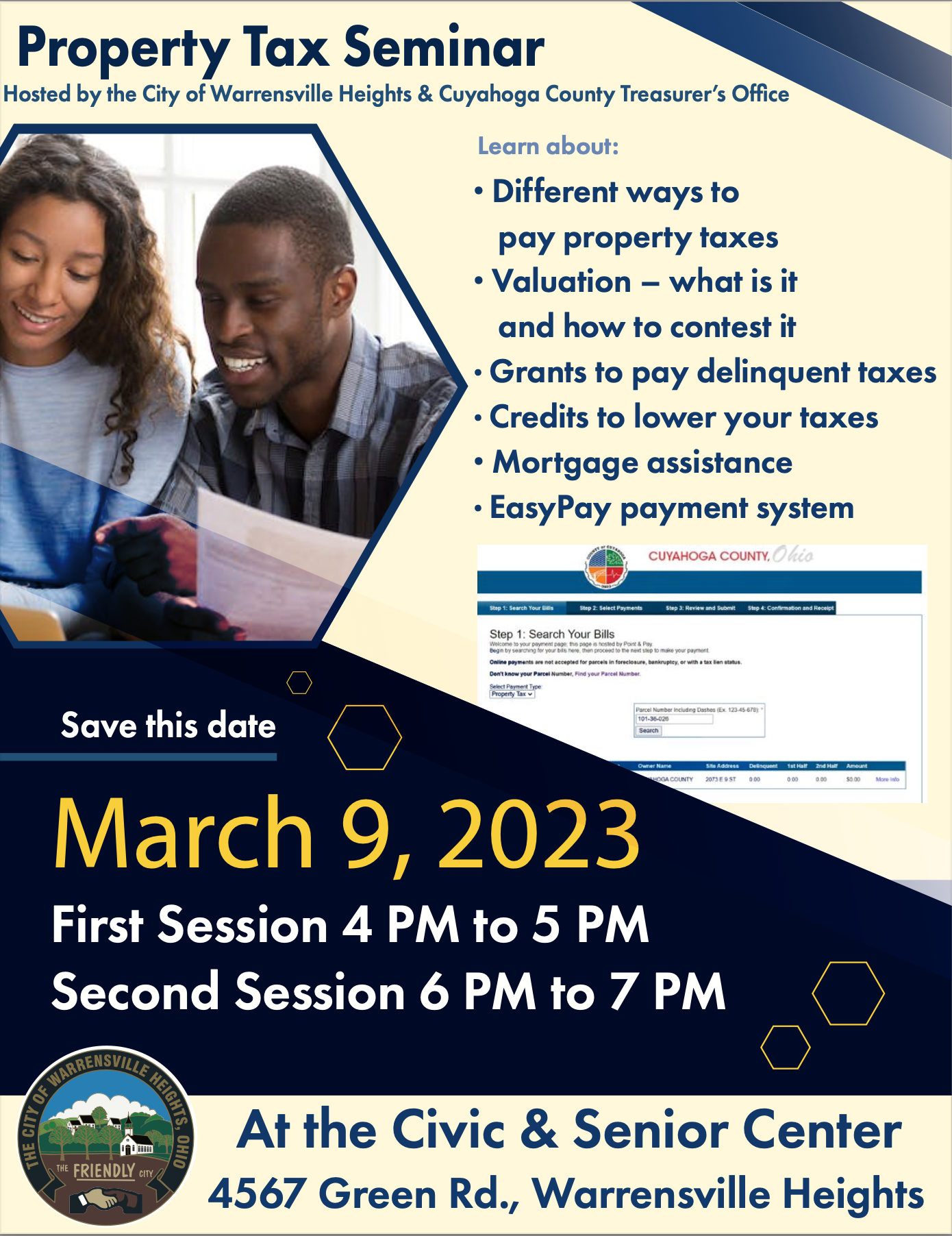 On March 9th, the City of Warrensville Heights will be holding a Property Tax Seminar for all those who are interested. The program will be hosted by representatives from the Cuyahoga County Treasurer's office. This is a free event open to the public.
Learn about:
Different ways to pay property taxes
Valuation – what it is and how to contest it
Grants to pay delinquent taxes
Credits to lower your taxes
Mortgage assistance
EasyPay payment system
March 9, 2023
First session 4pm to 5pm
Second Session 6pm to 7pm
Event to be held at the Warrensville Heights Civic & Senior Center
4567 Green Rd., Warrensville Heights
Share This Story, Choose Your Platform!
If you enjoyed reading this, then please explore our other articles below:
With a CuyEast Sponsorship you'll benefit by unparalleled exposure and influence to a diverse audience, comprised of entrepreneurs, small [...]