A Guide to Becoming a Business Franchise Owner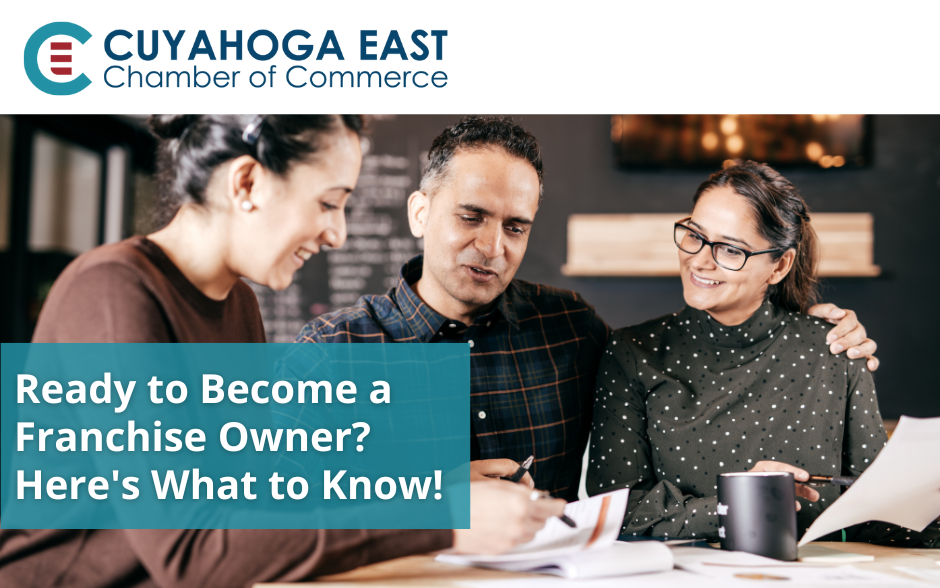 Becoming a business franchise owner is an exciting and rewarding experience that can offer a pathway to financial independence and personal fulfillment. To be successful, a business franchise owner needs careful planning, hard work, and determination. 
How to Get Started as a Business Franchise Owner
Researching potential opportunities and developing a business plan are just a few things an entrepreneur needs to get started when building up a new franchise. Here's a good overview from Investopedia:
Do Your Research:

Before investing in any franchise, research the industry and franchise opportunities to determine which ones are best suited to your skills, interests, and budget. You can gather information by attending franchise expos, speaking with franchise owners, and consulting with franchise consultants.

Know the Ins and Outs of the Franchise Agreement

: Before investing in any franchise, make sure you fully understand the franchise agreement, including fees, royalties, and other obligations. You may need to consult an attorney who specializes in franchise law to ensure that you fully understand the terms of the agreement.

Put Together a Business Plan

: A business plan will help you set realistic goals, create a budget, and develop a marketing plan. It will also help you identify potential challenges and opportunities.

Find Your Funding: You'll need a significant amount of investment capital to start a franchise business. Identify all of your funding sources, including personal savings, loans, and grants. Get with a financial advisor or franchise consultant to help you.

Key Things to Remember about Franchise Ownership
The challenges we mentioned above can deter your plans or cause a complete halt in your business. Here are a few tips from Entrepreneur on what to remember about being a franchise owner:
You're not completely independent

: You will be your own boss and make your own business decisions; however, you are still required to follow the guidelines and rules established by the franchisor. A franchise owner is part of a larger organization and maintaining the brand's standards is essential.
Communication is key

: Communication with your franchisor, other franchise owners, employees, and customers is critical for success. Keep in touch with your franchisor, attend training sessions, and participate in franchisee events to stay up-to-date on new developments and best practices.
Stay organized and manage finances well

: Track all expenses, manage cash flow, and develop a budget. Establish processes and systems to ensure consistency in operations, including hiring, training, and inventory management.
How to Grow a New Franchise Business
Forbes says insights from franchise experts and successful franchisees show quite a few ways to maintain and grow a successful franchise business:
Develop a strong company culture

to help attract and retain customers and employees. It can also help you differentiate your franchise from competitors.
Leverage social media

to reach new customers and engage with existing ones. Develop a social media strategy that includes content creation, audience targeting, and analytics tracking to help grow your franchise's online presence.
Invest in training and development

for employees to improve the quality of service or products offered, enhance employee satisfaction, and increase retention rates. Consider offering ongoing training opportunities and professional development programs to build a knowledgeable and engaged team.
Do you know a new business in the Cuyahoga East region? Tell them about all the benefits of joining Cuyahoga East Chamber of Commerce! Share cuyahogaeastchamber.org today.
Share This Story, Choose Your Platform!
If you enjoyed reading this, then please explore our other articles below:
With a CuyEast Sponsorship you'll benefit by unparalleled exposure and influence to a diverse audience, comprised of entrepreneurs, small [...]