Warrensville Heights Chapter Member Wayne Lawrence Recognized at the 2022 NOACC Bright Star Awards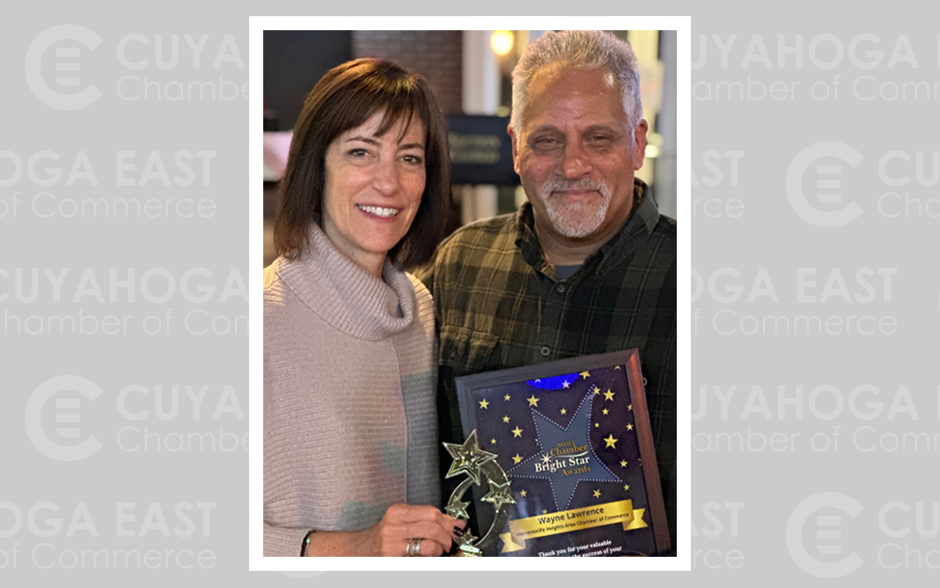 Congratulations to Cuyahoga East Chamber of Commerce Member Wayne Lawrence of Weiss Movers and Storage for his recognition as a Chamber Bright Star in Warrensville Heights during the 14th Annual Northern Ohio Area Chambers of Commerce (NOACC) Bright Star Awards.
Lawrence was nominated by Warrensville Heights Area Chamber of Commerce (WHACC) Board Chairwoman Karen Johnson of W.F. Hann and Sons. Johnson praised Lawrence's commitment to WHACC in her application, stating, "Wayne is responsible for many contributions to the growth of our chamber. He's served as Chairman of the Board, Treasurer, and most importantly, as a bright star mentor to his peers."
Bright Star Award recipients like Lawrence are active Chamber members that go above and beyond to participate in events, encourage others to get involved with their chamber, and proactively promote their chamber's benefits and membership.
This year's NOACC Chamber Bright Star Awards were held on October 20th simultaneously at LaCentre in Westlake and the Neeley Center at Terra State Community College in Fremont.
Share This Story, Choose Your Platform!
If you enjoyed reading this, then please explore our other articles below:
We're launching in 2022 as a next-generation, future-ready Chamber of Commerce. CuyEast members get more with a growing list of [...]