Get to Know New Member: Employment Collaborative of Cuyahoga County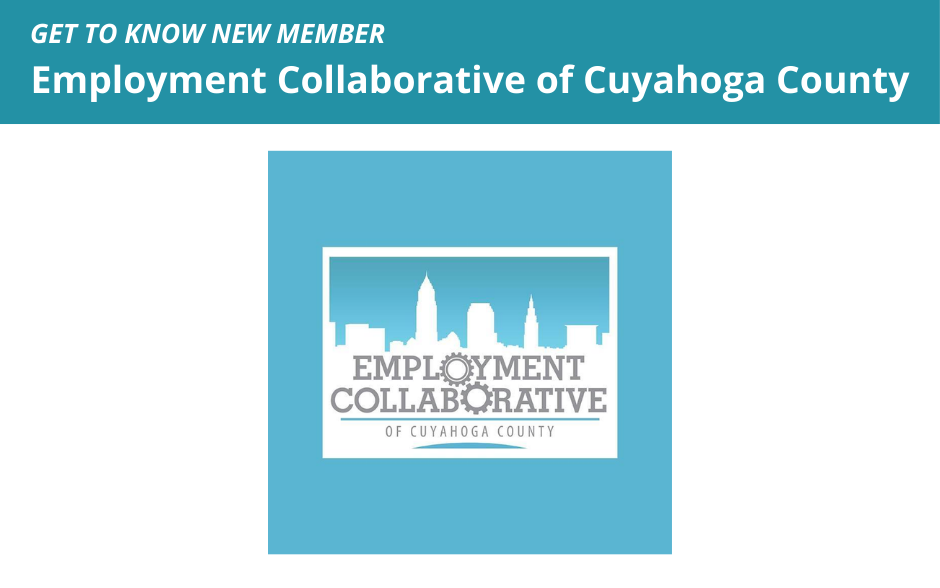 An "untapped workforce."
​That is what the Employment Collaborative of Cuyahoga County (ECCC) likes to call the talent pool they work with. This talent pool consists of people with barriers to employment, primarily individuals with disabilities.
"People with disabilities typically are unemployed for years, but there is still a lot of work to be done, and that is why the Employment Collaborative of Cuyahoga County, which is a 501(c3), was created — to help fix this disparity," said ECCC Area Coordinator of Workforce Development Chris Coon. "Rates double or even triple the rest of the working-age population. The gap has shrunk in recent years."
Coon said the ECCC created its collaborative group if employment services agencies back in 2014 to help individuals find jobs and to help local businesses across Cuyahoga County find good, quality, loyal help.
"People with disabilities fit that bill but are often at a disadvantage when it comes to building social networks," Coon said. "The Collaborative is meant to bridge that gap for the individuals we work with and the businesses we seek out to serve."
To learn more about ECCC visit employmentcollaborative.com or send an email to daly.jared@cuyahogabdd.org.
Share This Story, Choose Your Platform!
If you enjoyed reading this, then please explore our other articles below:
We're launching in 2022 as a next-generation, future-ready Chamber of Commerce. CuyEast members get more with a growing list of [...]