Warrensville Heights welcomes new Step Forward Neighborhood Opportunity Center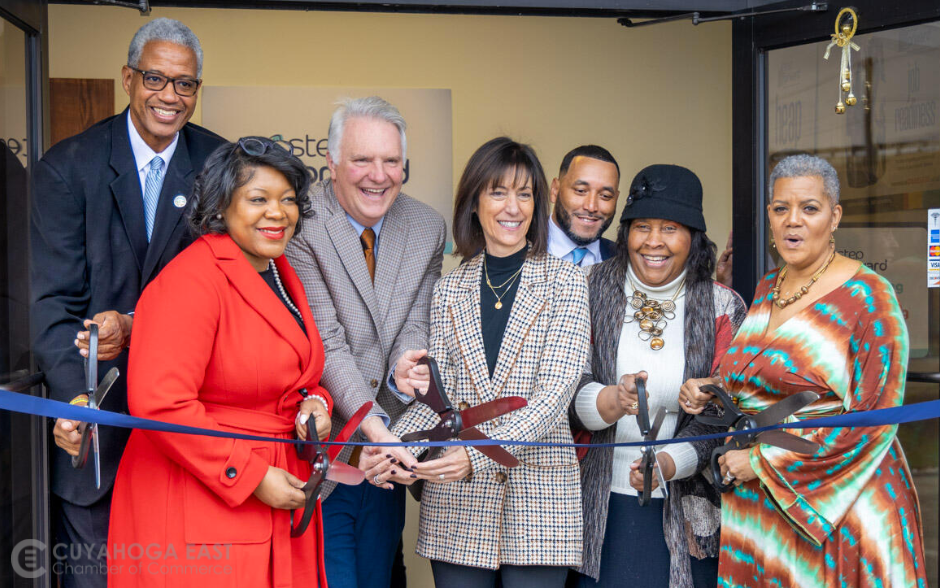 Step Forward, a nonprofit serving Greater Cleveland for the last 55 years, has expanded its operations to Warrensville Heights.
As one of Ohio's leading providers of the preschool Head Start program, Step Forward's Neighborhood Opportunity Centers (NOCs) help low-income individuals and families access important resources and services to address their immediate needs. It also assists with job placements, offers personal development teachings, and provides energy assistance programs to low-income households. The organization's NOC that was located in Maple Heights has now relocated to Warrensville Heights.
"The move to Warrensville Heights was strategic and critical," said Step Forward's Vice President of External Affairs, Douglas Bennett. "Last year, with help from The Center for Community Solutions, Step Forward published the 2022 Needs Assessment. This data showed us what services were most needed in the community and where."
Representatives from the County, City of Warrensville, Warrensville Heights Chamber of Commerce, and CuyEast Chamber were in attendance at the ribbon cutting held on January 17. Ohio Congresswoman Shontel Brown (OH-11) was also present at the event.
Warrensville Heights Mayor Brad Sellers said, "All of these efforts create a way 'forward' for those of us who need a little help. I welcome Step Forward to their new offices in the City of Warrensville Heights on Richmond Road."
Located at 4834 Richmond Road, the new Step Forward facility will be open from 8 a.m. to 5 p.m. daily, Monday through Friday.
To learn more about the Step Forward Neighborhood Opportunity Centers, visit stepforwardtoday.org.
Share This Story, Choose Your Platform!
If you enjoyed reading this, then please explore our other articles below:
We're launching in 2022 as a next-generation, future-ready Chamber of Commerce. CuyEast members get more with a growing list of [...]