Learning Series: The Basics of Influencer Marketing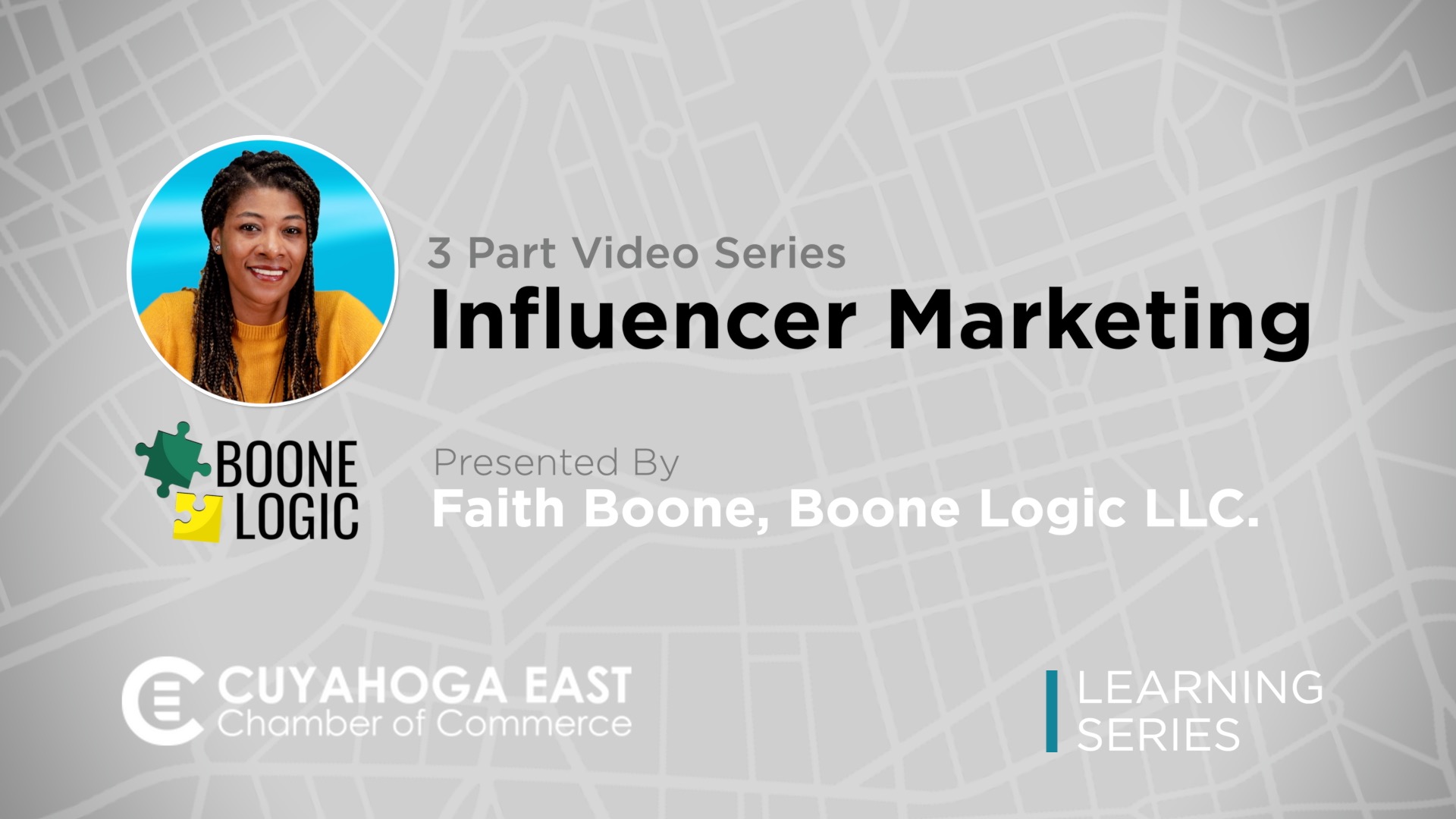 Presented by Faith Boone, Boone Logic LLC.
In our first Learning Series video podcast, Faith Boone from Boone Logic LLC invites you to watch her 3-part series on Influencer Marketing. Join Faith as she partners with the chamber in this video to explain what it is, how to get started, and budgeting tips.
What You'll Learn:
What Influencer Marketing is and why it matters
Practical steps to launch your own influencer campaign
How to budget effectively for maximum ROI
Who Should Watch:
Small Business Owners seeking cost-effective ways to scale
Marketing Teams aiming to diversify their strategy
E-commerce Businesses looking to drive sales
Niche Market Operators targeting specialized audiences
Marketing Agencies seeking to add value to client services
🔗Video Series Links:
Part 1: An Introduction to Influencer Marketing
Part 2: Getting Started with Influencer Marketing
Part 3: Budgeting for Influencer Marketing
Special Thanks to Faith Boone, Boone Logic LLC.
About Boone Logic LLC:
Boone Logic is a full-service content development and strategic marketing consultancy dedicated to boosting the voice of developing businesses.
Are you interested in creating videos for our Learning Series?
If you're a business expert willing to join us in creating co-branded educational content for the Chamber's audience, the Chamber will cover the cost of the production. For more information, email connect@cuyeast.org.
Share This Story, Choose Your Platform!
If you enjoyed reading this, then please explore our other articles below:
With a CuyEast Sponsorship you'll benefit by unparalleled exposure and influence to a diverse audience, comprised of entrepreneurs, small [...]