More New Members Join CuyEast Chamber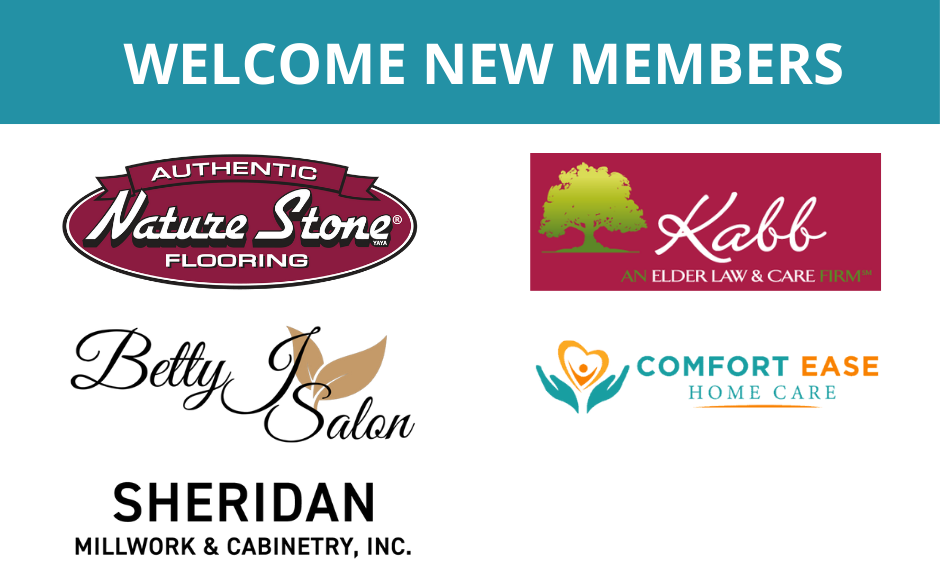 Cuyahoga East Chamber of Commerce is excited to welcome five new members: Nature Stone, Kabb Elder Law & Care Firm, Betty J Salon, Comfort Ease Home Care, and Sheridan Millwork & Cabinetry, Inc.
Headquartered in Bedford and founded in 1989 by Russell Masetta, the idea for Nature Stone came about as a way to decrease costly concrete repair costs for businesses. The company creates special flooring engineered with a blend of natural color stones and specially formulated epoxy.
Kabb Law is an elder law and care firm in Beachwood, specializing in the needs of local senior citizens and veterans. The firm specializes in long-term care issues for seniors and has the expertise needed to help with many of the most common issues that affect seniors and veterans today.
Located in Warrensville Heights, Betty J Salon has spent years being a healthy hair salon dedicated to serving women with all hair types and textures. The shop offers a committed staff and sustainable practices to keep the Earth healthy.
Comfort Ease Home Care in Euclid is an independently owned, non-medical home care agency serving seniors suffering from Alzheimer's and Dementia. The agency also helps individuals with disabilities by offering comprehensive in-home services that assist them in leading a dignified lifestyle.
Sheridan Millwork & Cabinetry, Inc.
In business for more than 15 years, Sheridan Millwork & Cabinetry, Inc. offers custom cabinets, bookcases, and other furniture. Located in Bedford Heights, Sheridan services several east side municipalities including Beachwood, Cleveland Heights, Pepper Pike, Shaker Heights, and University Heights. 
Ready to become a member of CuyEast Chamber? Click here to join today!
Share This Story, Choose Your Platform!
If you enjoyed reading this, then please explore our other articles below:
We're launching in 2022 as a next-generation, future-ready Chamber of Commerce. CuyEast members get more with a growing list of [...]