Voice technology is on the rise and increases business revenue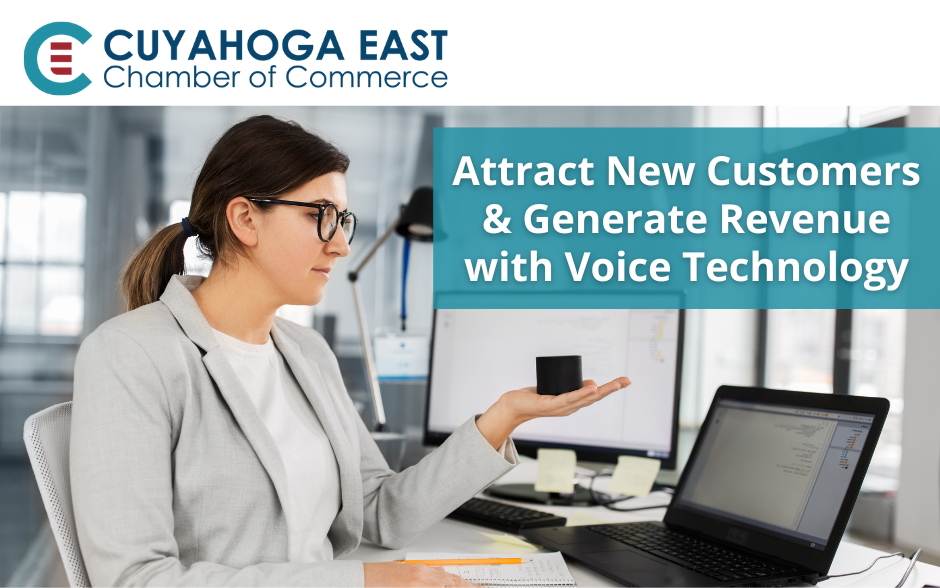 Voice recognition is seeing a rise in usage with business and communications industries. Forbes says voice recognition is helping to further enhance the customer experience by converting spoken language to text. It also can leverage ​​automated assistants, virtual assistants, and chatbots to its advantage. 
How can companies use voice recognition software to grow business? Executives are discovering that voice technology can help to increase revenues in a number of ways.
What is Voice Recognition
According to Forbes, technology is evolving fast to ensure voice recognition is pulling spoken data accurately and with the most clarity. Benefits companies can derive from voice tools for business include new intent and sentiment analysis, speaker identification, and statistical demographics collected from advanced voice biometrics and speech recognition. 
Here's what Forbes says about the future of voice recognition:
Predictive analysis

is becoming a bigger trend in the IT industry. Voice-driven predictive analytics can provide data to support future business decisions.

The voice tech market

has more versatility and is becoming even more flexible

. Accommodating any audio format, supporting and empower customers' intent, and driving cybersecurity measures are top benefits for businesses.

Robotic process automation, natural language processing, and intelligent document processing technologies

reduce dependence on error-prone processes

(including human error). 

Voice-automated search

is transforming search engine optimization algorithms. More customers are purchasing in-home smart speakers, such as Google Home or the Echo Dot.

Verifying customer identities

is easier with advanced voice recognition technology. Banks, insurance companies, and healthcare providers can use voice biometrics to confirm the personal identity of any caller by the unique characteristics, pitch, cadence, and dialect of the person's voice.
How Voice Recognition Can Grow Business
A report by Deepgram and Opus Research reveals that 62% of companies are using voice technology to improve revenues. The report says 77% of those companies are identifying new business opportunities with voice recognition. Take a look at these statistics from Master of Code:
The voice assistant market that was

worth $11 billion in 2019 is expected to grow by 17% by 2025

.

There were

over 3 billion AI voice assistants in use in 2019

, and that is

expected to grow to more than 6 billion by the end of 2023

. 

Research from a Capgemini Research Institute study found that

more than 76% of businesses surveyed that deployed chat and voice assistants reported positive ROIs

. Businesses saw a

reduction in customer service costs and a 20% increase of customers using voice assistants to answer questions

.
[Read more from Master of Code here…]
Voice Recognition Software for Businesses
Here are a five ways Master of Code says you can utilize voice technology in your business and turn it into growth:
Text-based chatbots are still being used in industries such as retail and banking.

Embeddable voice assistants

connects with existing apps to communicate with chat bots. 

Shopping assistants

direct customers to the relevant products through voice commands.

Voice-enabled devices can save time and enhance customer service, such as with

mobile interactive assistants (MIAs)

that can notify customers about promotions and special experiences. 

Voice assistants

can evaluate multiple recruitment databases simultaneously and add a conversational medium between the applicant and for automated screenings. 

Consider how you can use voice technology for your businesses marketing, product design, and delivery efforts.

Voice-user interfaces (VUIs)

enhance the user experience.
[Read more from Master of Code here…]
What are your thoughts on voice technology and voice recognition software for business? Do you have a success story to share? Tell us about it on Facebook and LinkedIn.
Share This Story, Choose Your Platform!
If you enjoyed reading this, then please explore our other articles below:
We're launching in 2022 as a next-generation, future-ready Chamber of Commerce. CuyEast members get more with a growing list of [...]